AerousNX Is a compact and cost effect Oxygen Concentrator that will provide 15 SCFH of oxygen at up to 10 PSI of pressure. This is a turn-key ozone generator that requires only electrical power, and ambient air to produce clean, reliable oxygen for your ozone application.
The Aerous-NX is completely self-contained in a great looking powdercoated enclosure. It produces up to 15 standard cubic feet per hour (SCFH) 7.5 liters per minute (LPM) at up to 10 PSI, with oxygen purities up to 95%. The Aerous-15 built for 24 hour operation. The total industrial strength and quality of the Aerous-15 will provide the end-user with years of dependable, reliable, and virtually maintenance-free operation.

The AEROUSnx™ oxygen concentrators are designed for commercial applications that require high levels of oxygen - up to 95%. The oxygen is created on-site via the pressure swing adsorption (PSA) process. Oxygen concentrators can provide a constant flow of oxygen without storage or handling of oxygen cylinders, making them the perfect choice for many applications.
The AEROUSnx™ system separates oxygen, nitrogen, and other trace elements from the air. As the air is pressurized through the system, via an on-board oil-less compressor, molecular sieve beds adsorb the nitrogen; concentrating and supplying the oxygen gas to use. The nitrogen and moisture are depressurized through the systems waste stream.
The AEROUSnx™ system is quiet, reliable, user servicable, and eco-friendly.
Key Features of the AEROUSnx™ system
Lowest sound level of any commercial oxygen concentrator - Very quiet.
Compact - Takes very little space, reducing necessary footprint
Gas flow meter - Quick reference to visually check operation
External air filters - No need to remove any covers to service filters
Easy to service - All components including sieve beds are serviceable and readily accessible
produces -80º f dew point feed gas - Keeps equipment clean and dry for years lowering maintenance and increasing efficiency
generated on-site - Oxygen on demand, no transportation, lowering your carbon footprint
Applications
Ozone generation
Cutting, brazing & welding
Glass blowing
Hydroponics
Industrial gas supplies
Jewelry making
Muffler shops
Aquaculture
Odor control
Veterinary
Waste water treatment
Corona Discharge Ozone Generators
The AEROUSnx™ oxygen concentrator produces 93% oxygen at -80ºf dew point. Clean dry oxygen has several key benefits when producing corona discharge ozone. By using 93% O2 as opposed to 21%, the percent weight of ozone gas generated is double to triple, depending on product design. This translates to higher solubility and less gas to dissolve in water.
The effects of having dry feed gas are extremely beneficial as well. The ozone generator will not produce nitric acid and will keep the reaction chamber(s) clean and producing a consistent output. Maintenance is reduced and reliability is increased.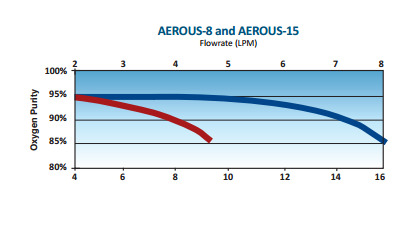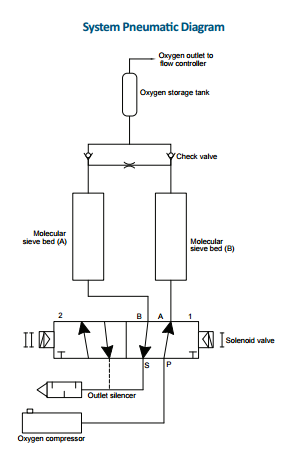 More Information
Manufacturer
Clearwater Tech
Call For Price
No
Listing Description
15 SCFH O2 @ 10 PSI
Oxygen Production
15 SCFH
Internal Compressor
Yes
O2 Delivery PSI
9 PSI
Nominal Gas Flow Rate
15 SCFH
Operating Pressure
1-10 PSI
Max Pressure
10 PSI
Gas Connections
1/8" Female NPT connection (barbed fitting is supplied)
Dimensions
19.75" tall x 11.89" wide x 13.75" deep
(501 x 302 x 350mm)
Operational RH Range
0-85% humidity
Operational Temperature Range
35 - 95-deg F
Power Requirements
120 VAC, 60 Hz, 1-phase, 3amp (220 VAC optional)
Lead Time
1-week
Warranty
1 Year
Country of Origin
USA
Custom Text
Turnkey unit with built-in compressor