ELECTROLYTIC OZONE PRODUCTION
Ozone can be produced directly in water using electrolytic ozone generators. This has huge advantages as the contacting equipment normally required for dissolving ozone gas into water is not required.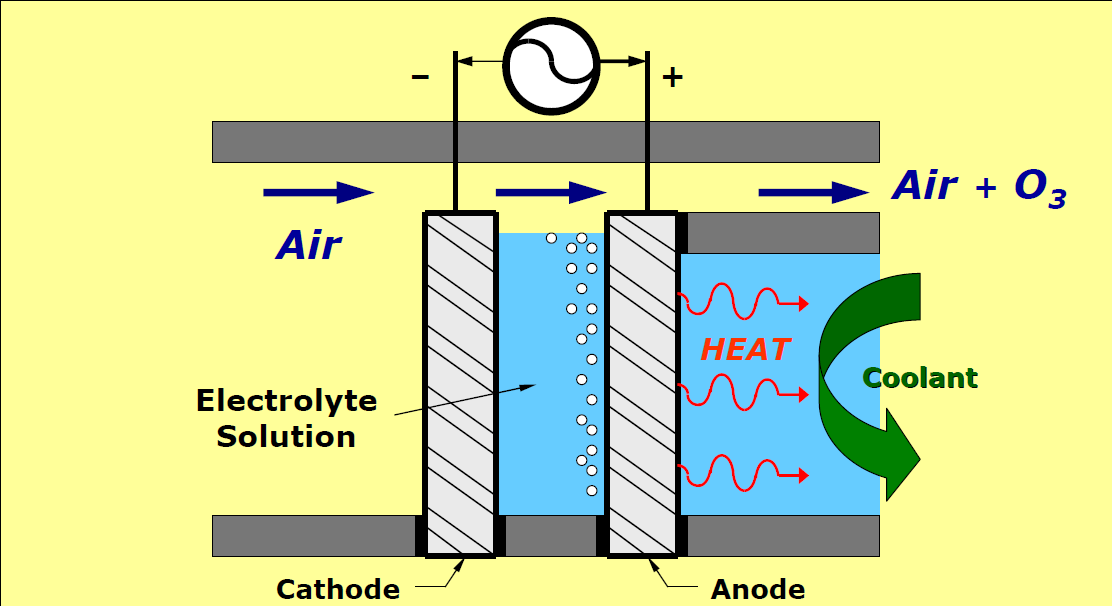 Electrolytic ozone generators use an electrical discharge in the water to split the water molecule (H2O) into H2 + O2. This O2 can also be split into O and combine to create O3. This will require a method to isolate oxygen from hydrogen and electrically charge this oxygen into ozone. Much work has been done working with catalysts, anodes and cathodes to improve efficiencies. However, this method is still unreliable in any water other than ultra-pure water, and is energy inefficient.
 ADVANTAGES OF ELECTROLYTIC OZONE GENERATOR
Ozone produced directly in water, no ozone contacting equipment or off-gassing equipment required
Compact design and size
DISADVANTAGES OF

 

ELECTROLYTIC

 

OZONE GENERATOR
High energy consumption
Short life of anode and cathode used for electrical discharge