Calculate ozone dosage rate into water with our handy online calculator.
Now sizing the proper ozone generator is easier than ever.  Click the link below to use our handy online ozone dosage rate calculator.   This tool will help you decide how large of an ozone generator you need for a project.  Or, simply make your math easier.  Use on your smartphone too!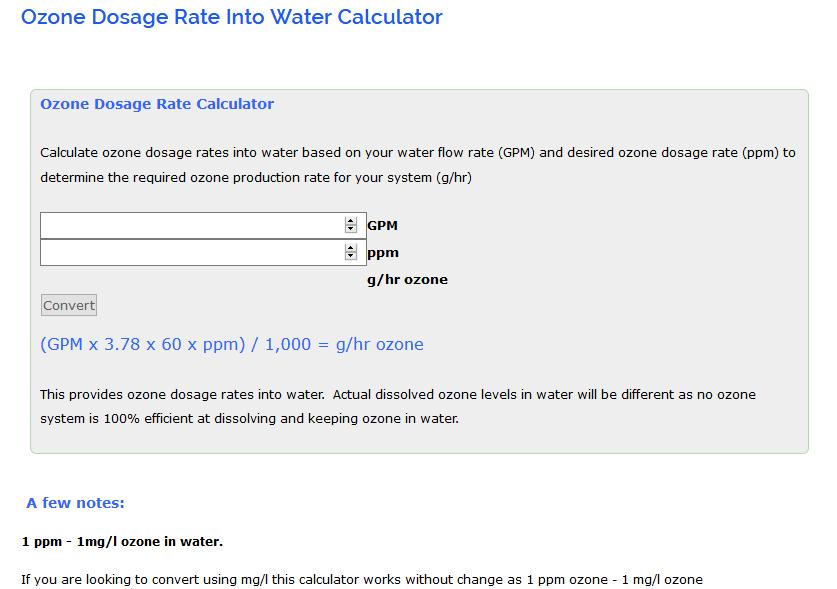 Enter your water flow rate and desired ozone dosage rate and press calculate.  We do the work for you.
Need an ozone generator – click here