Recently we installed an ISX-Series ozone system for a water reclamation project. Below are a few images of this install.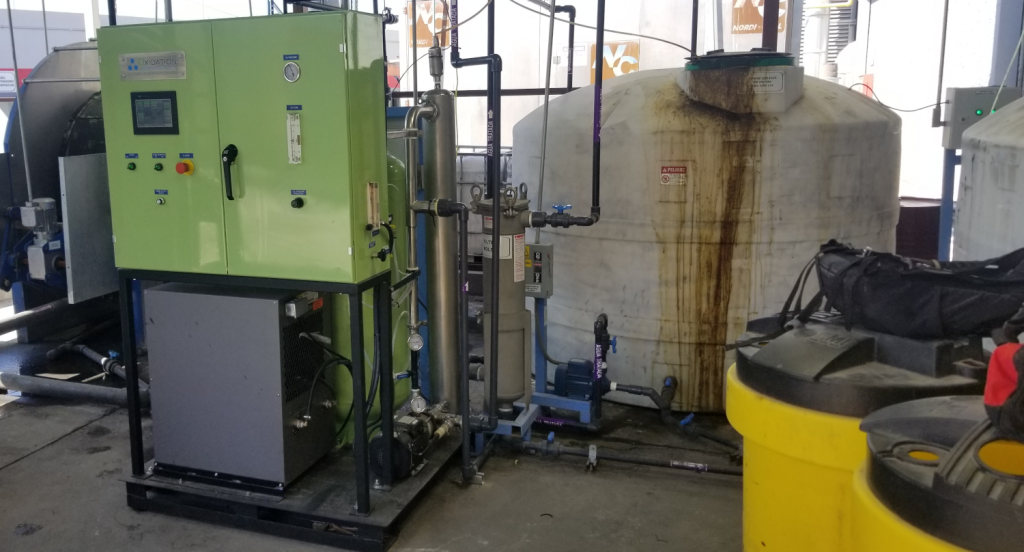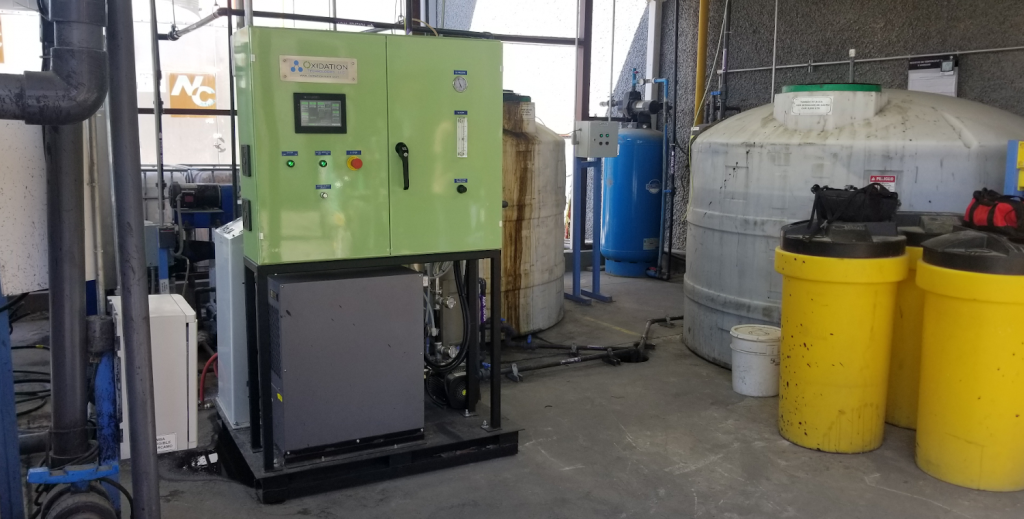 This is a factory water reclamation project, water follows the following path:
Water collection tank, holding tank
Chemical water treatment for coagulation – solids removed from tank
Water filtration – screen filter
Ozone water treatment
Filtration – bag filter
Holding tank, ozone bubbled in this tank
Sand filtration
Water holding tank, ozone bubbled in this tank to keep bacteria from growing
Water used in toilets and cleaning in the factory
The ISX-series ozone system is used in this project. This specific system was designed to produce 250 g/hr ozone and treat a water flow rate of 30 GPM passing through the ozone system.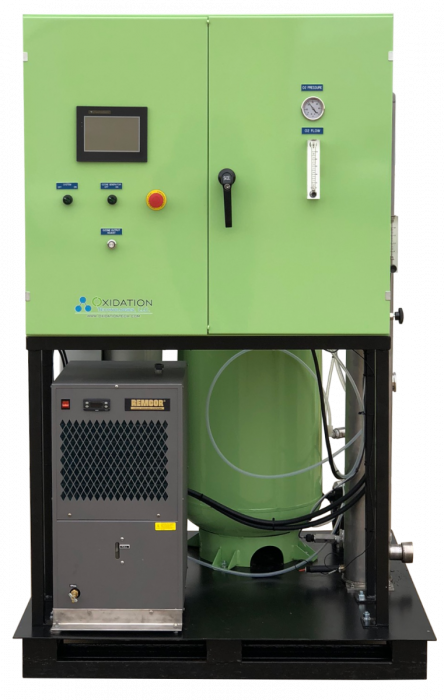 Have an application where ozone may allow you to re-use water, or treat water for safe discharge? Give us a call, we would be glad to help.