We have recently started selling the MAX-Series of oxygen concentrators. This is a great addition to our oxygen concentrator line-up. We believe these units are a higher build-quality, at a lower cost, than the other units we have been selling, and have faster lead-times.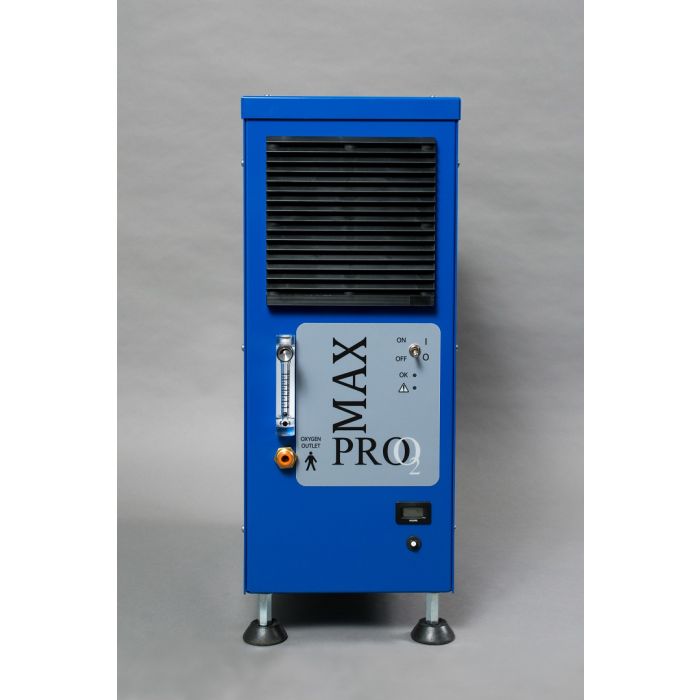 The MAX-Series oxygen concentrators are available in three sizes:
MAX-5 = 5 LPM (10.5 SCFH) oxygen at 7 PSI
MAX-8 = 8 LPM (16.8 SCFH) oxygen at 15 PSI
MAX-10 = 10 LPM (21 SCFH) oxygen at 21 PSI
The MAX series of oxygen concentrators has the following features that are shared by many other brands of oxygen concentrators:
Built-in flow-meter
Flow adjusting knob
Vibration isolation feet for air compressor
Replaceable compressed air filter
Mounting/leveling feet
Hour-meter
The MAX Series has features that are exclusive to this device that set it apart from the other lines we sell.
Built-in oxygen purity meter alarm
Oxygen filter
Air cooler and moisture trap to remove bulk-moisture from the compressed air supply
Learn more about the MAX-Series at the great video we put together below:
Should you have questions about these units, or any oxygen generator we sell, please contact our technical sales staff for help.