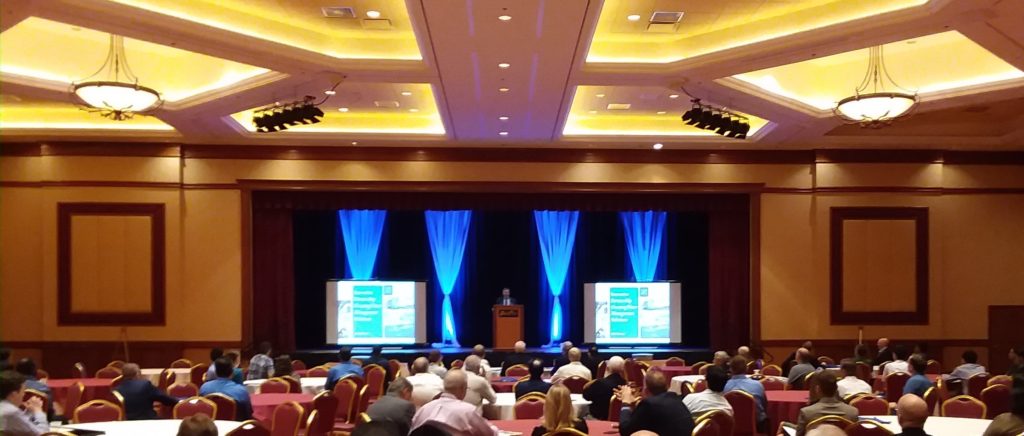 Diversifying ozone use
Municipal water treatment has gotten the lion's share of attention with ozone.  As we begin to discover its potential for other applications, this is beginning to change.  The opening plenary session and keynote address by Rick Warner at the Tuesday morning presentations emphasized the need for IOA to widen its focus to include more support for industrial and medical applications of ozone.  This goal is in harmony with the theme, "We are only beginning to discover ozone's potential."  IOA is planning to expand its committees to encompass more of these applications. 
Authenticity and Legitimacy of Ozone
As more applications, research, and discoveries for ozone use are developed, ozone is becoming more a part of people's lives.  For example, ozone systems are being tested on smaller scale water re-use treatment within a business building or living complex.  These systems help relieve the increasing water stress in many parts of the world.  As such applications increase, more people encounter ozone use.  Those involved in ozone applications have a responsibility to strive for authenticity and legitimacy in their work and public interaction.  We can all help promote the legitimacy of ozone with promoting sound information, collaborating with experts, using resources in the community such as University research, or doing demonstration projects.  Oxidation Technologies LLC is committed to promoting the legitimacy of ozone by publishing the best information we can, educating people about effective and safe ozone use, and transparency in our work and systems.