Beaver Street adopts new Ozone sanitation system
In a bid to enhance its environmental sustainability, Beaver Street Fisheries, Inc. is adopting a new Ozone International sanitation system as its primary sanitizing solution for food contact surfaces.
The system is being installed in its meat room, Sea Best facilities and Tropic Seafood lobster operations in the Bahamas.
Ozone provides great advantages, including reduction of bacteria, extended shelf life of products and reduced odor, the company said in a release on Monday.
BSF is utilizing Ozone International's aqueous sanitation solution. This system pulls in air and produces chemical reactions that strip the air down to pure oxygen atoms. These atoms recombine into O3, or ozone, which is one of nature's most powerful oxidizers. Once injected into the water stream and applied as a sanitizer, the ozone compounds combine with and destroy viruses, bacteria, molds, mildew and other contaminants.
"The implementation of the Ozone International sanitation solution is another step in Beaver Street Fisheries' longstanding and ongoing commitment to providing superior product to our customers from environmentally sound facilities," said Casey Marion, BSF director of sustainability initiatives and quality management systems, said. "Ozone is a safer cleaning solution for our employees, our seafood products and our customers."
As a result of its composition of pure oxygen, ozone provides a safer and more environmentally friendly alternative to traditional food processing industry cleaners like chlorine and ammonia, the company said.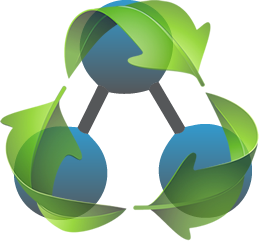 Ozone water is less likely to have dangerous reactions with other compounds, and leaves no harmful residue on the skin, in treated foods or the processing water. Other benefits of ozone as a sanitation solution are that it destroys microorganisms at a much faster rate than other chemical cleaners, there is no harmful residue that needs to be removed from wastewater after treatment, and there is no organism regrowth, unlike with chlorine and other cleaners.
Ozone is used in food processing for a variety of applications!
"With chemicals, if you use too little it's not effective but if you use too much, it adulterates the product," concluded Marion. "Ozone is available on demand and works exceptionally well, leaving no residue."
Ozone has been used for sanitation purposes since as early as 1893; and for the past 12 years Ozone International has provided this proven process to establish quality and safety within the food industry. In 2001, ozone received USDA and FDA approval as a food contact surface disinfectant and for direct contact food surface disinfection.