Did you know we sell used ozone equipment?
See our full list of equipment at link below: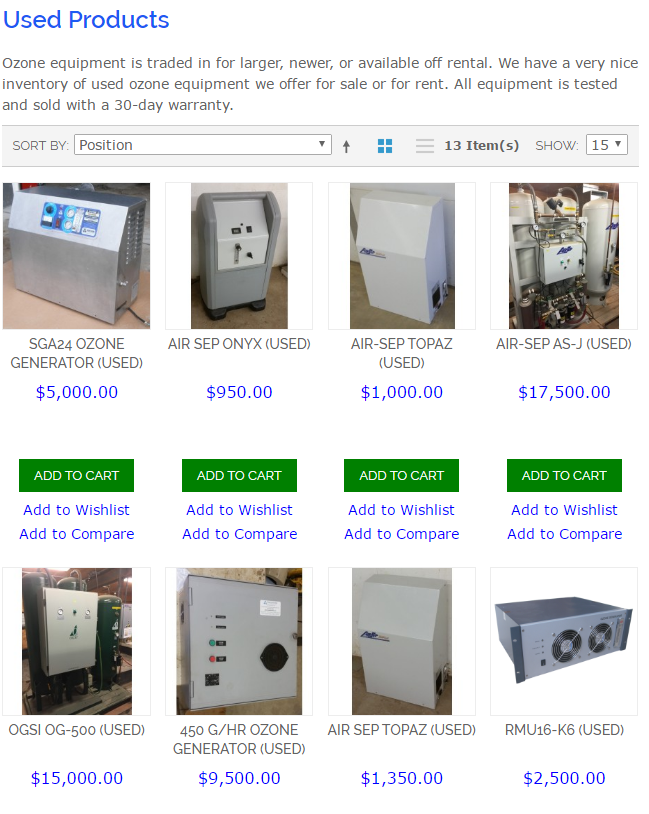 Do you have used ozone-related equipment to sell?
We are always looking for used equipment in any shape. We will purchase your equipment, refurbish and put it to good use. So please, don't landfill that equipment, call us to find out if there is the chance we can up-cycle that equipment with you!