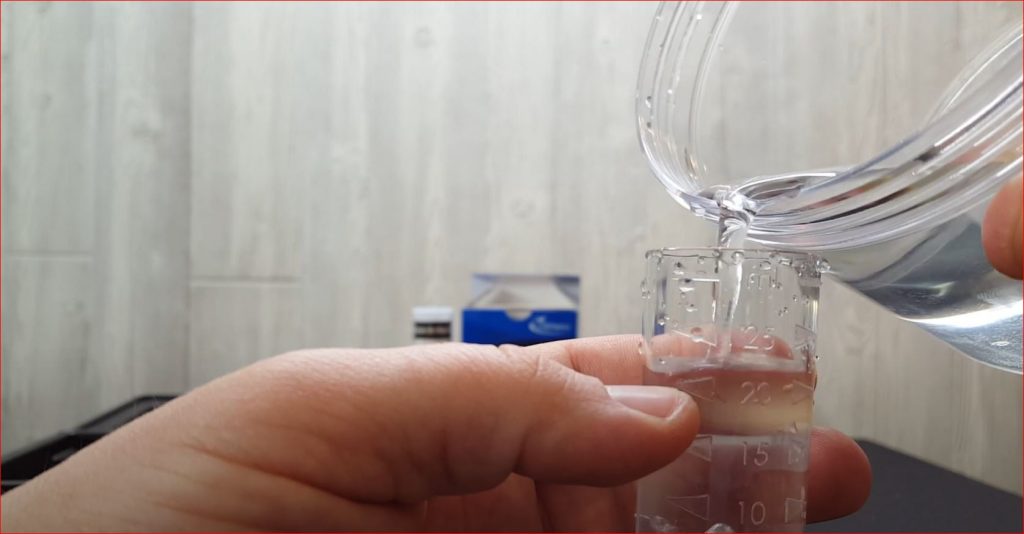 Is there a way to measure dissolved ozone (0.5 to 3.0 ppm) in water with a high chlorine level. Yes, there is a way to to this.

First, be sure to use the Indigo Method.

The Indigo Method

"References: Bader H. and J. Hoigné, "Determination of Ozone in Water by the Indigo Method," Water Research Vol. 15, pp. 449-456, 1981. APHA Standard Methods, 23rd ed., Method 4500-03 B-1997.

With the indigo method, indigo trisulfonate dye immediately reacts with ozone. The color of the blue dye decreases in intensity in proportion to the amount of ozone present in the sample. The test reagent is formulated with malonic acid to prevent interference from up to at least 10 ppm chlorine. Results are expressed as ppm (mg/L) O3.The CHEMetrics Indigo Ozone Vacu-vials® Kit employs an innovative "self-zeroing" feature to eliminate the need to generate a reagent blank. Each Vacu-vials® ampoule is measured before and after being snapped in sample. The change in color intensity, measured in absorbance, between reagent in the unsnapped and snapped ampoule is used to determine the ozone concentration of the sample."

The indigo test kit can be purchased at the Oxidation Technologies web store. Indigo test kit.

The I-2022 Dissolved Ozone Meter is designed for accurately and quickly measuring ozone in water levels from 0 – 0.75 ppm. This device uses the Indigo Method for testing. This method is based on the colorization of dye by ozone, where the loss of color is directly proportional to the ozone concentration. The results are then displayed on the monitor in ppm (mg/L) of ozone present.

This device has LED display for precise and accurate readout and is easy to use. Once the I-2022 has been purchased the cost per test is only $1.02.

Next, use the dilute method to measure higher concentrations of ozone.

The Indigo snap method test kits will measure up to 0.75 so a dilute procedure can be used to derive an accurate measurement. The video uses the K-7404 kit which used the DPT method, but the principle can be applied to the Indigo kit as well.


Feel free to contact Oxidation Technolgies with any ozone questions.