We are extremely happy to announce the updates that we have made to our website's search bar, allowing you to go beyond simply searching for products. With the newest update, you will now be capable of looking at informative webpages, as well as going to category pages (like the pages you would get to by using our main menu), along with still being able to search for individual products. For example, see the pictures below to look at how the search bar reacts when you search "Aeroqual":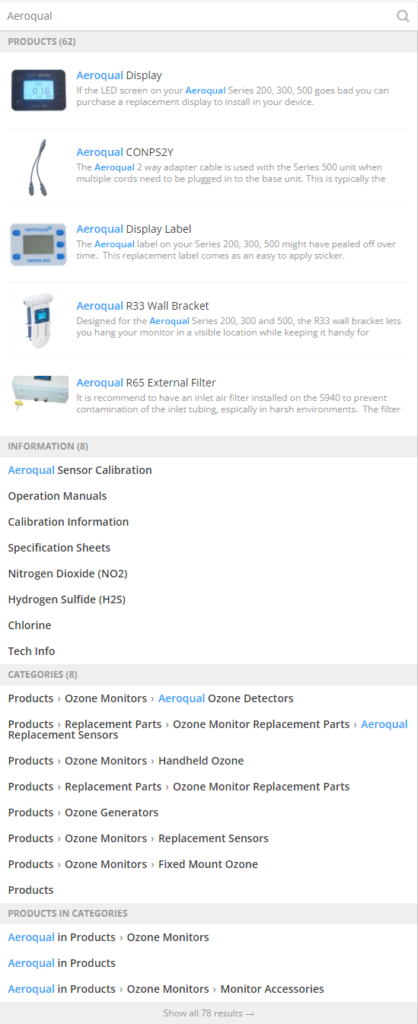 In this example, where the term "Aeroqual" is being searched, this is how the search bar reacts. Before the update, the search bar results would only pull approximately 3 products (without a picture for extra clarification). As you can see, there are now options to go to individual product pages, as well as information pages and category pages. Look at the picture below to see the results if you were to click "Show all 78 results ->" at the bottom of the search bar.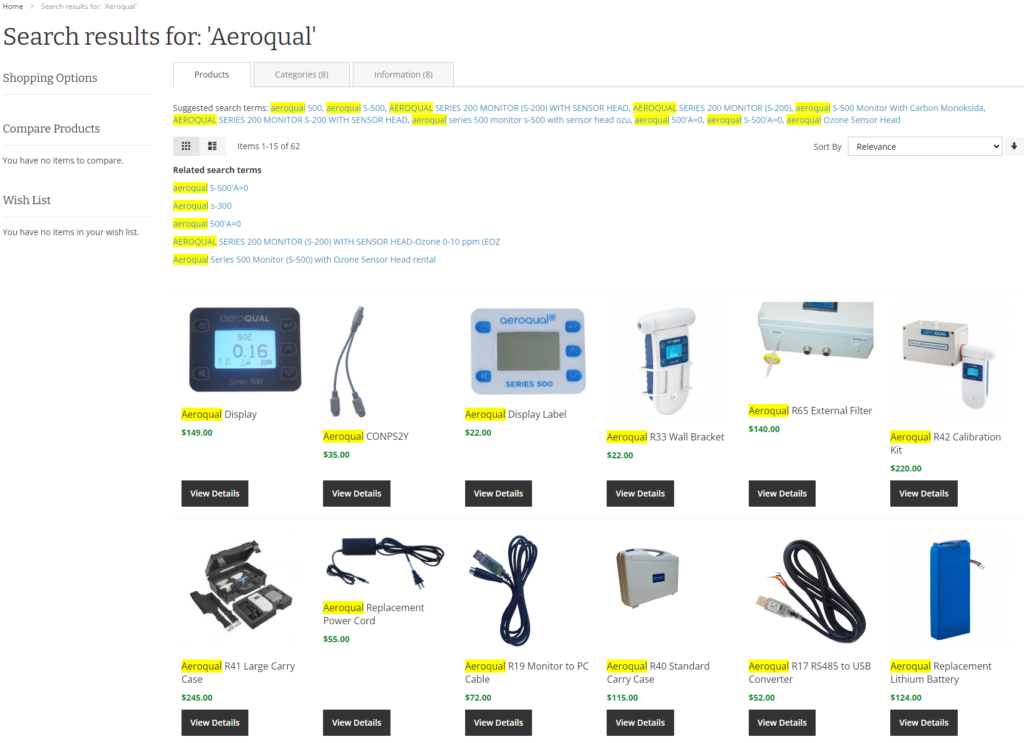 As you can see above, this page shows you more options based on your search terms. The default page is the "Products" results where you will be given more products that relate to your search terms. To the right of the "Products" tab, you will also see a "Categories" and "Information" tabs. Clicking on either of these will give you more options as well. The images below will show you the results those tabs will give you.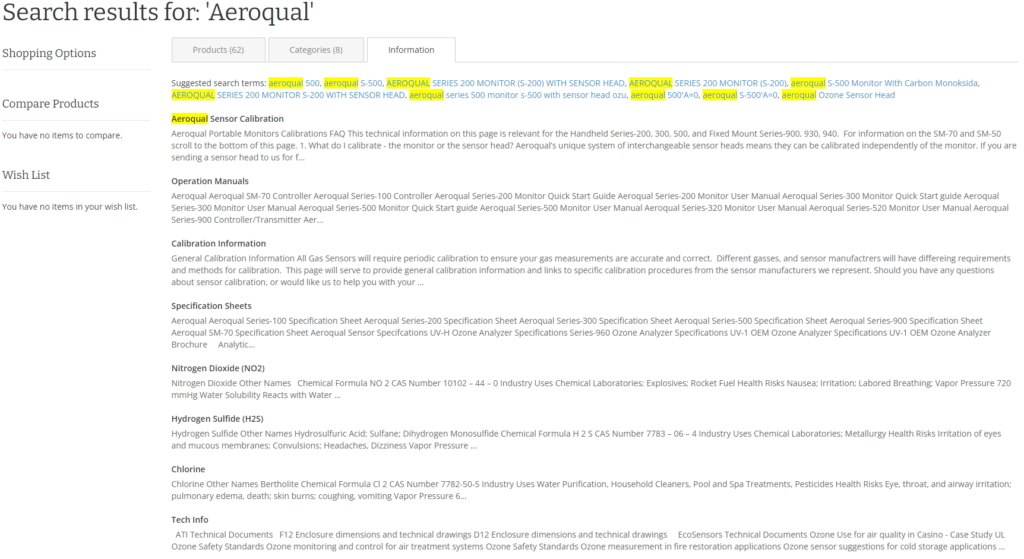 If you have any questions, you can Contact Us Here!