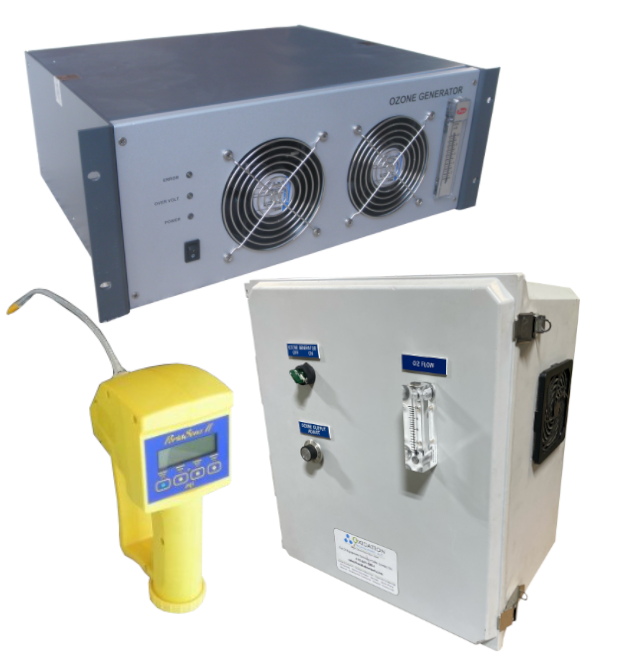 The Perfect Combination of Variety and Discounted Prices
With the large volume of products we have coming in, it is a good time to spotlight the used products that we have in stock. The used products are in excellent condition, and are still being offered at a great discount. All used products that come back to us are re-inspected, ensuring that you are getting a like-new product that runs as if it were just being taking out of the box. Used products are listed for sale, but they can also be rented out if you looking for Ozone equipment that would just be used for a temporary period of time. All items sold also come with a warranty. Whether it's an Ozone Generator, Monitor, System, or Oxygen Concentrator, we have the used products you need, at a great discounted price.
We have a wide variety of Used Ozone Generators in different sizes for sale. If cannot find the used generator that you were looking for, just contact our office and we be happy find an alternative option that can fulfill your needs. When it comes to Used Ozone Monitors, we always have units that are in testing or calibration that have not been posted on the website yet. From units like the Q45H/64 Ozone Transmitter, to the D16 Ozone Monitor, the wide variety ensures that you will be able to find the used monitor you need at a fraction of the typical sale price. Much like the Ozone monitors and generators, the Ozone systems and Oxygen concentrators variety and pricing is sure to give you the best bang for your buck.
Once again, all used products have been re-tested and are sold with warranty to maximize piece of mind that you are getting a product in perfect running condition.
If you are looking for a used product that isn't on the website, please contact us and we'll find the best product for you.
To view all of our used Ozone Products, please click here.