The GasAlert Extreme (GAXT) ozone detector has been a great portable gas sensor for several years. However, due to changing consumer needs, it is being replaced by a new line of portable detectors called the BW Solo O3. This detector is a serious upgrade from the old sensors with better speed and reliability as well as some new features.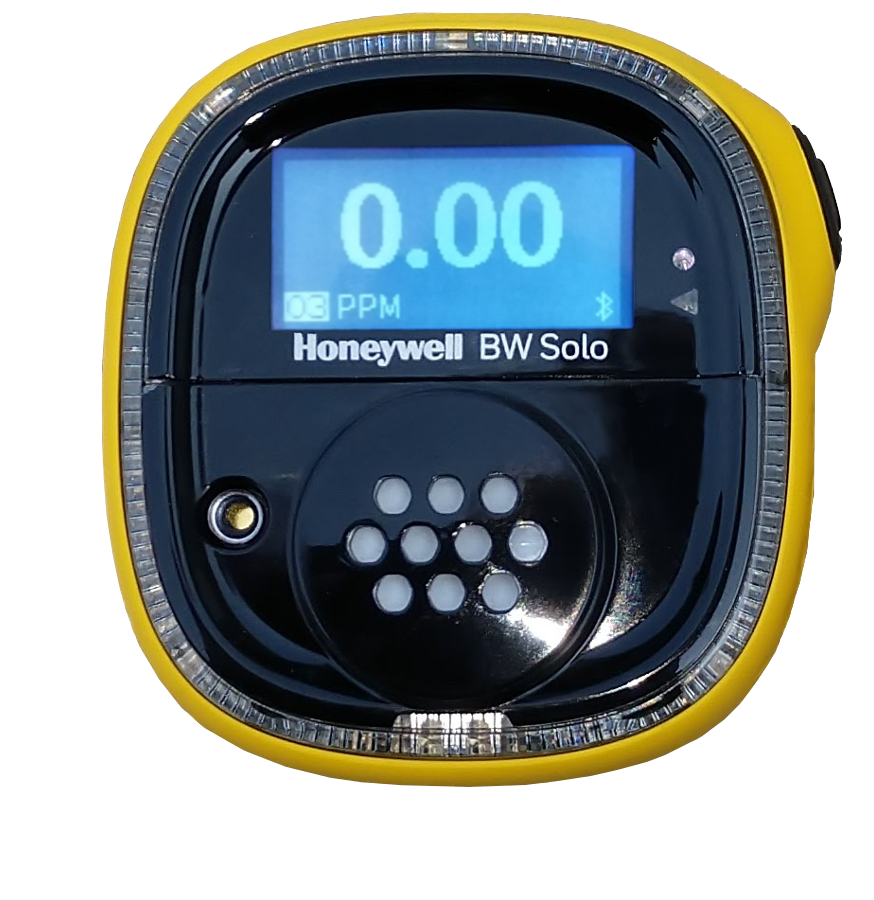 The new BW O3 is equipped with a very small sensor (the 1-Series) which is almost a third of the size of the GAXT sensor. Because of this compact design, gas is able to diffuse into it more quickly granting the device a faster response time to changing conditions and more accurate readings. This also allows the detector itself is lighter and slimmer making it easy to handle and keeping it out of your way.
These sensors are also very easy to replace. The BW O3 is designed specifically to make sensor, filter, and battery replacement easy and with a lower risk of damaging internal components. The sensor and filter can both be accessed through a front panel that pops open. Once inside, the sensor and filter are separated from the other internal components by a cover meaning that the circuit board is never exposed during replacement. That being said, frequent sensor replacement should not be necessary as 1-Series sensors are designed to have a 5-year life expectancy and come with a 3-year warranty.
The battery is also easy to replace. You can remove the back to the device with a Phillips head screwdriver and the battery will come out with it. From there it can be replaced with no risk to the internal components.

The BW O3 uses a single button operation system which makes it easier to use while wearing gloves. It also comes equipped with an alligator clip on the back, allowing it to be attached to a belt or pocket. It has a higher operating temperature range, from -40 to 60 C or (-40 to 140 F) and can withstand harsh environmental conditions.
Another cool new feature of the BW O3 is the option for wireless compatibility. The wireless detector allows you to share data with desktop software via without using a dock. You can even pair your device with a smartphone using Honeywell's Safety Communicator App from which you can set up the detector and choose alarm set points from up to six meters away. The app can also be used to see detailed information on recorded readings such as who performed the reading, when, and on what gas all in real time. This data can be accessed from any device with an internet connection.
Honeywell is offering some great Windows-based and cloud-based software to make it easier to view and organize sensor data. The Windows-based Device Configurator allows you to view and export data, configure alarm set points and deploy firmware updates. Meanwhile, the cloud-based SafetySuite Device Manager features at-a-glance dashboards that show you the alarms and compliance status of connected monitors. With this software, you can also receive email and text notifications of alarms and know that all reports are stored in one place.
Some features the Solo shares with the GAXT sensor are:
Vibrating, audible, and visual alarms
Internal data logging
Multiple built-in languages
Concussion-proof housing
Real-time readings
Overall the Honeywell Solo is a significant upgrade from the GAXT model and we're excited to be offering it. The new BW Solo O3 can be found on our website here: https://www.oxidationtech.com/bw-o3.html
This detector is faster and more reliable than its predecessors making it safer and more effective in the workplace.