OXM-12L Oxygen Purity Meter
Inline oxygen analyzer measures oxygen purity from 0-100% at flows up to 12 SCFH. Perfect for verifying oxygen purity from your oxygen generator real-time. Max O2 pressure rating of 30 PSI
The OXM-12L is designed to verify oxygen purity from your oxygen generator real-time from 0-100%. Oxygen flow rate up to 12 SCFH and pressure up to 30 PSI. Simply mount this unit next to your oxygen generator and plumb your oxygen to flow through this unit before it enters your Ozone Generator to verify the oxygen purity. This unit has indicator lights for the oxygen purity level and has relay alarms when the oxygen purity is low.
The principle of operation uses ultrasound technology to measure oxygen purity. The speed of the ultrasound varies with the oxygen purity and temperature. This unit measures oxygen purity by ultrasound transit time and corrects this value for temperature. This allows a reliable and consistent oxygen purity measurement with no sensor to replace.
The OXM-12L can be used as an inline oxygen meter either passing the full flow of the oxygen concentrator through this device, or a by-pass flow. Due to the high-pressure rating of 30 PSI no venting or wasting of oxygen gas is required. This meter can truly be placed inline with your oxygen flow.
The most important factor in your ozone systems reliability is the feed-gas quality provided to your ozone generator. If the oxygen purity is kept above 85%, and this is a clean, dry stream your ozone generator will require less maintenance and offer many years of reliable operation. The cost of an inline oxygen monitor is a very reasonable insurance in your complete system, and may pay for itself many times over.
Indicator Lights for oxygen purity:
Green = above 85%

Yellow = 75% - 85%

Red = below 75%
Specifications:

Flow up to 12 SCFH (6 LPM) oxygen

Pressure up to 30 PSI oxygen

Relay alarm for low oxygen purity

Analog or digital output

Optional LCD display

Optional remote monitoring (wireless monitoring & data logging kit)

Optional visual strobe light

Optional audible alarm
Installation Diagrams:
The OXM-12L Oxygen Purity Meter can be installed as an inline meter, or in a by-pass line. This will allow either the full flow of your oxygen meter to pass directly through the meter, or a smaller by-pass flow. In either configuration there is no venting, or wasting of oxygen gas into the room. See diagrams below for details on install options.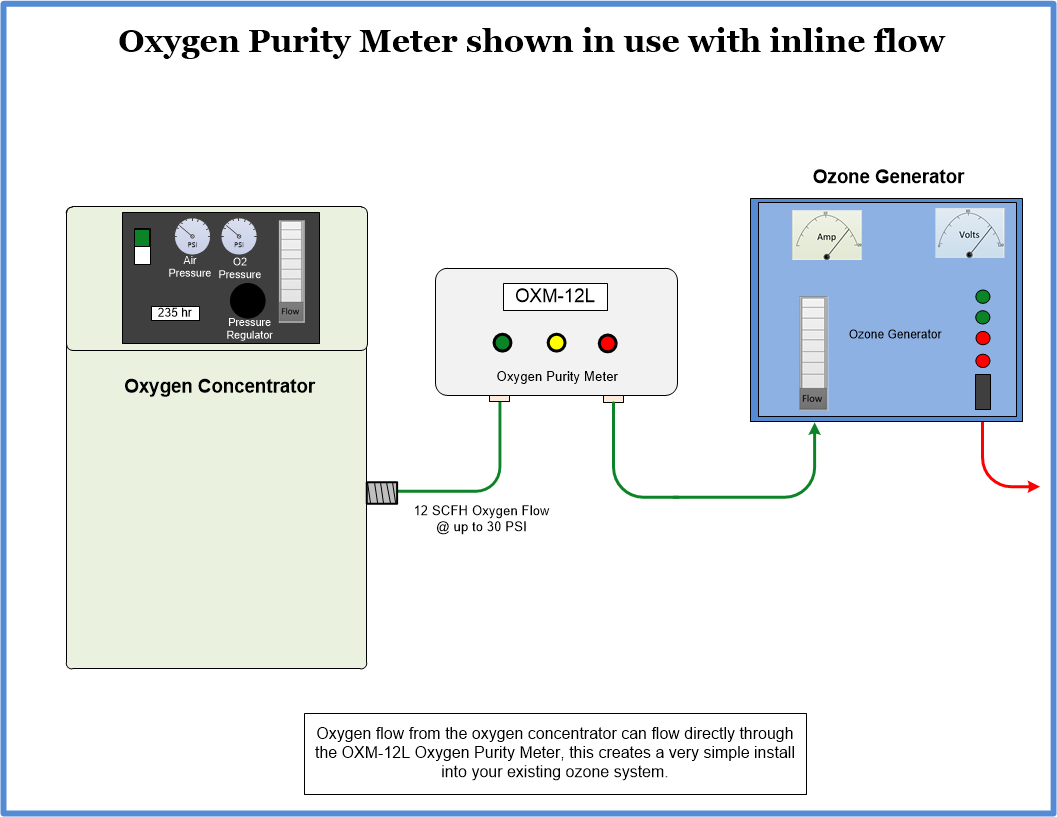 Options:
Various optional equipment is available for the OXM-12L. See details below for information.
Strobe Light:
An optional strobe light can be installed on the unit as a virtual indicator when oxygen purity is below 75% (custom set-points available). The strobe will be integrated on the enclosure and be wired and ready for operation.

Audible Alarm:
An optional audible alarm can be installed on the unit to alert when oxygen purity is below 75% (custom set-points available).
LCD Display:
An LCD display can be integrated on the enclosure to display exact oxygen purity levels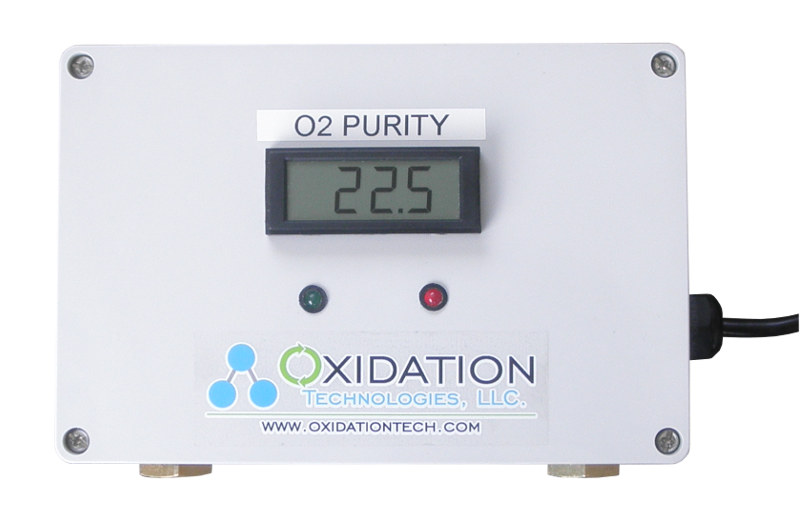 Wireless Monitoring & Data Logging Kit:
Use the Wireless Monitoring & Data logging Kit with your fixed mount monitor to connect it to the internet allowing access from anywhere. Receive Instant notifications with free text and email alerts. This is a great addition to your fixed mount gas detector.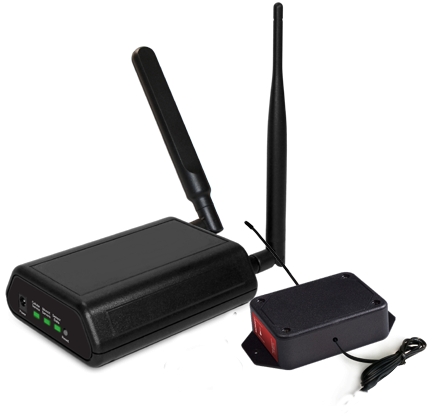 Downloads:
OXM Oxygen Purity Meter Brochure
More Information

| | |
| --- | --- |
| Manufacturer | Oxidation Technologies |
| Call For Price | No |
| Operating Pressure | 0 - 30 PSI |
| Max Pressure | 30 PSI |
| Gas Connections | 1/4" Female NPT |
| Dimensions | 7" wide x 3.5" tall x 3.5" deep |
| Operational Temperature Range | 35 - 105-deg F |
| Power Requirements | 120 Vac |
| Lead Time | 4 days |
| Warranty | 1 Year |
| Country of Origin | USA |
We found other products you might like!