Need to calculate the output of your ozone generator?  We now have online ozone calculators to calculate ozone output based on g/m3, or % by weight.  These calculators will work on your computer, tablet or even smartphone.  Bookmark our pages for easy to use and easy to find ozone calculators.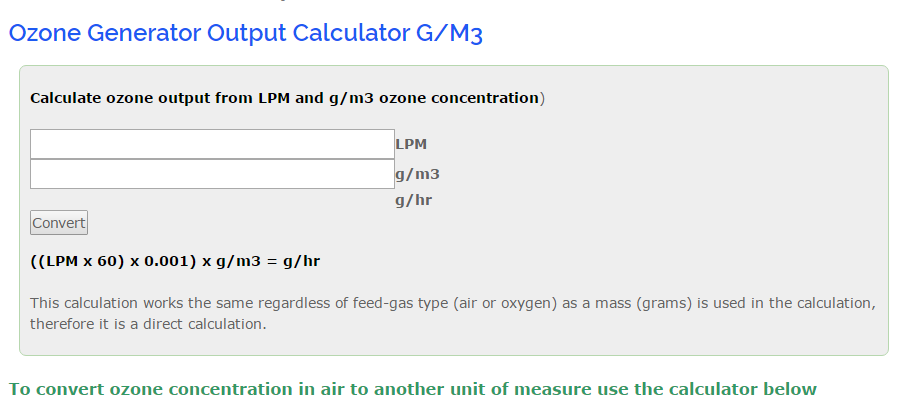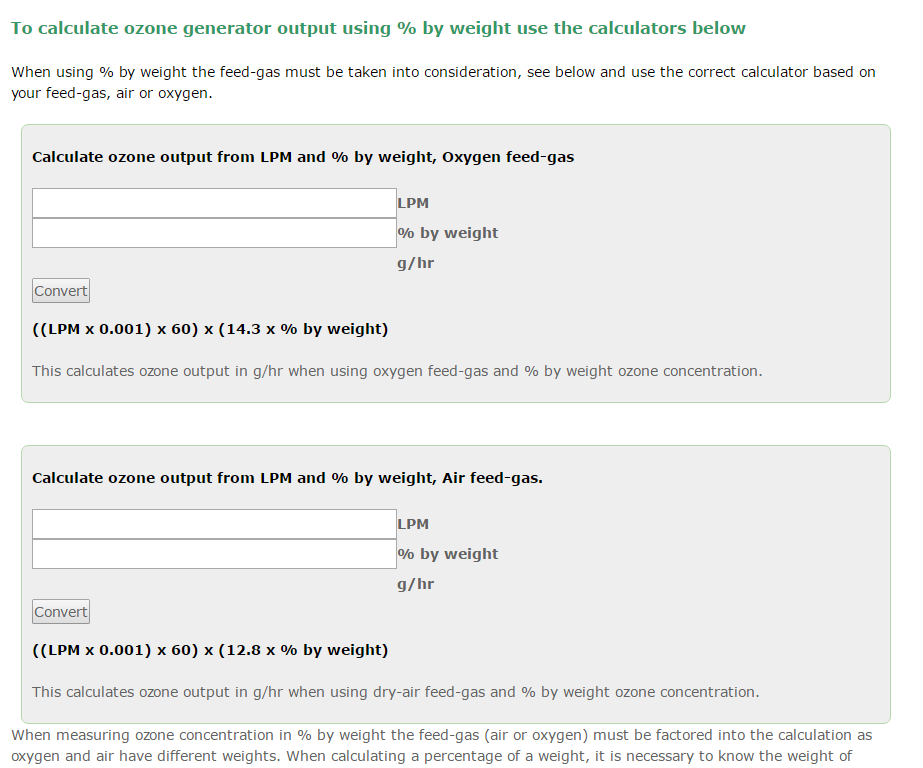 We have additional online ozone calculators on our website.  Click HERE for all our ozone calculators in one place.
If you are looking for instructions on how to test output from your ozone generator, we have that information on our website also.  Click the image below for full details on the process of obtaining the ozone concentration from your ozone generator.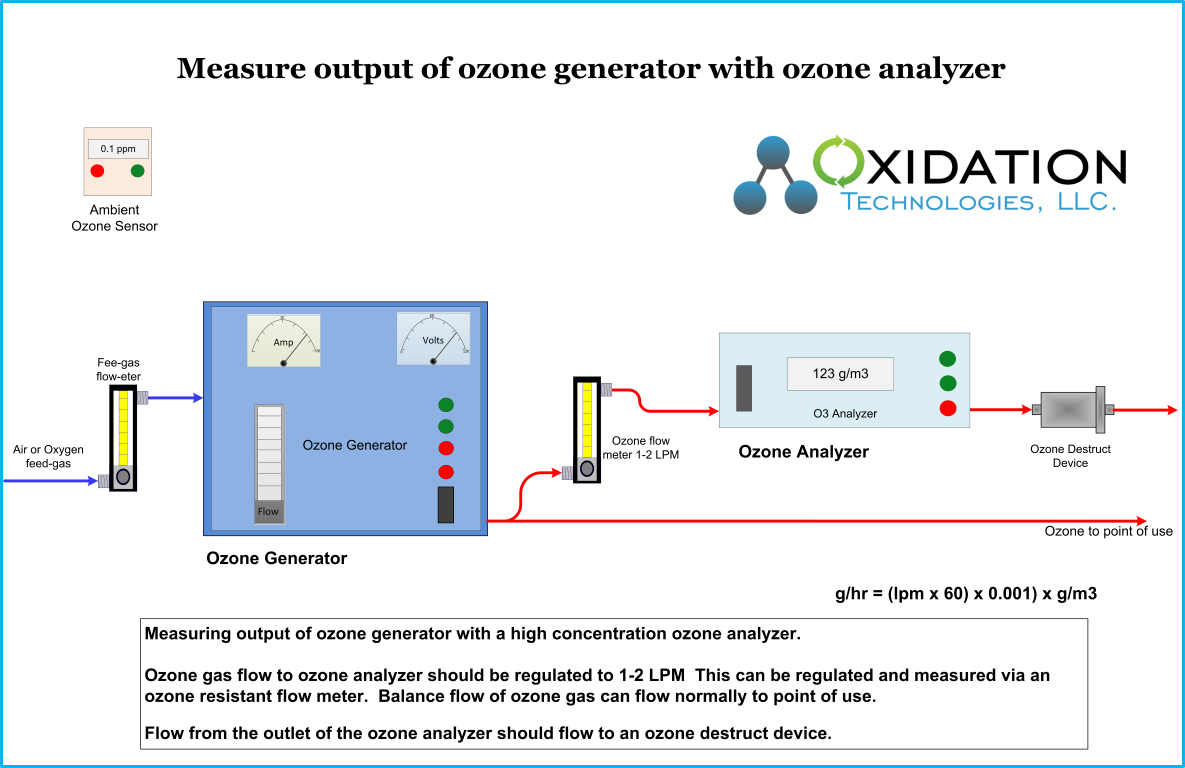 We also offer a full line of ozone analyzers and other ozone accessories.  Should you have any questions on using our calculators, or any ozone-related question, please contact our office.  We are happy to help.