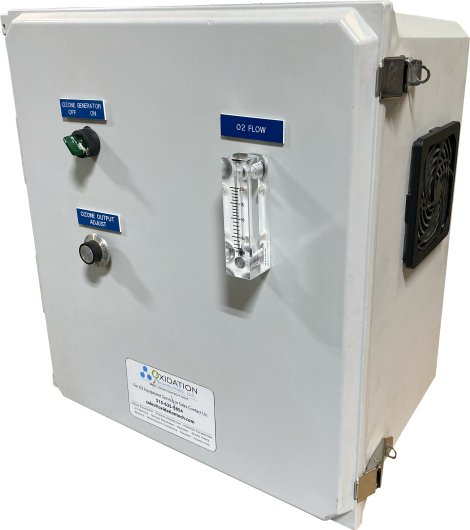 60 g/hr Ozone Generator for Rent
Oxidation Technologies is now offering a rental Ozone Generator that is capable of efficiently producing 60 g/hr of Ozone. This product can operate well on both 50 hz or 60 hz of power with no changes or alterations needed. This generator also has an adjustable output standard. The 60 g/hr generator is incredibly easy to install and operate. It also comes in a plastic enclosure, making it incredibly durable.
If you are looking to purchase an Ozone Generator with similar performance specifications, we highly recommend checking out either the OXG-60, or the OXP-60 Ozone Generators.
All other Ozone Generators from Oxidation Technologies can be found on our website following this link.
Oxidation Tech Rental Terms
-Pre-payment required for all rentals – payment can be made online with credit card
-Shipping both to/from is paid by the customer – ground shipping is alright
-Equipment is guaranteed to come in working order, damage to equipment will be billed
-Terms of the rental can be extended at any time throughout the duration of the rental
-There are discount for longer rental terms, arrangements have to be made pre-purchase
More information/purchasing options regarding the 60 g/hr Ozone Generator Rental can be found here.