A brand new ozone injection system to the market, the OXS-8 and OXS-16.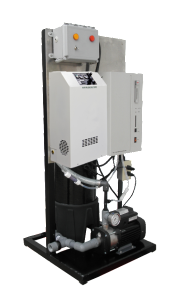 The OXS-8 will produce 8 g/hr of ozone to dissolve in up to 20 GPM of water.  Water flows up to 10 GPM will contain an ozone residual of 2.0 PPM.  Sufficient ozone levels for surface sanitation, most food processing applications, and other point of use (POU) ozone applications.
Review diagram below for complete breakdown of components and operation of the OXS-8 Ozone Water System.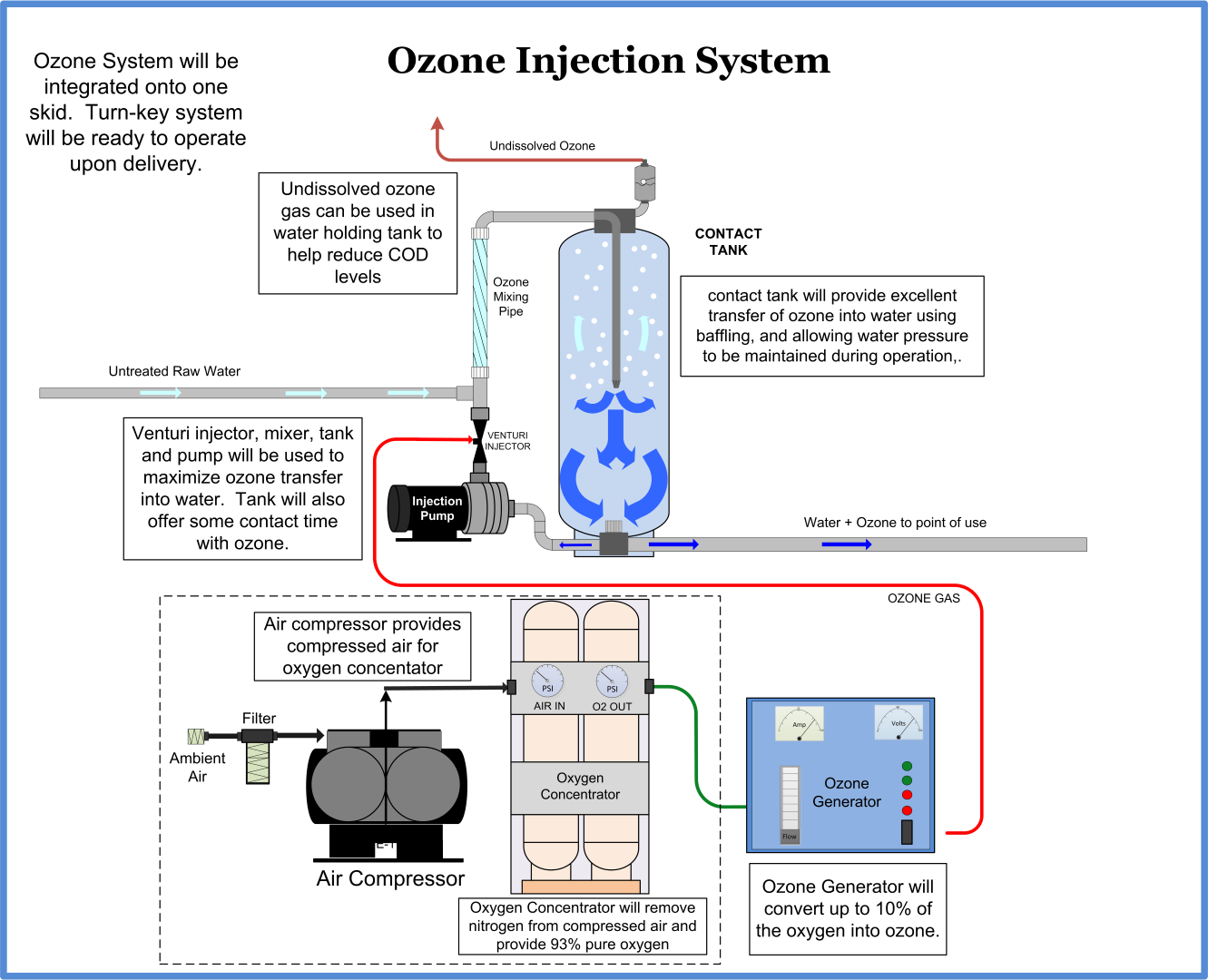 The OXS-8 Ozone Water System will produce ozone from oxygen, via the integrated oxygen concentrator.  Ozone will be dissolved into water efficiently using a mazzei injector, dedicated ozone injection pump, and ozone mixing tank.
All components necessary for operation are installed on one convenient skid that is ready to use upon delivery.  Simply plumb water in, water out, and electrical power.
For questions on your potential ozone applications, please contact our ozone experts today!