Mazzei CR-2 Check Valve Repair Kit is designed for 0.5" and 0.75" Injector Models (excluding Models 283 and 287).
Product Number: CR-2
Mazzei CR-1 Check Valve Repair Kit is designed for 0.5" and 0.75" Injection Models except for Models 283 and 287.
Check Valve:
The Mazzei venturi injector is supplied with an integrated check valve.  However, in our ozone applications we remove this check valve and replace with a stainless steel check valve.  The standard check valve supplied with a mazzei venturi is a Kynar material that does not always create a leek proof connection.  The standard Mazzei check valve will also leak water slowly past the seal in many situations.  By removing the stock check valve and threading this check valve directly on the Mazzei venturi a more secure connection is possible with stainless fittings, and a positive check valve with a positive seal is used.
Click HERE for Mazzei's recommendations on supplemental check valves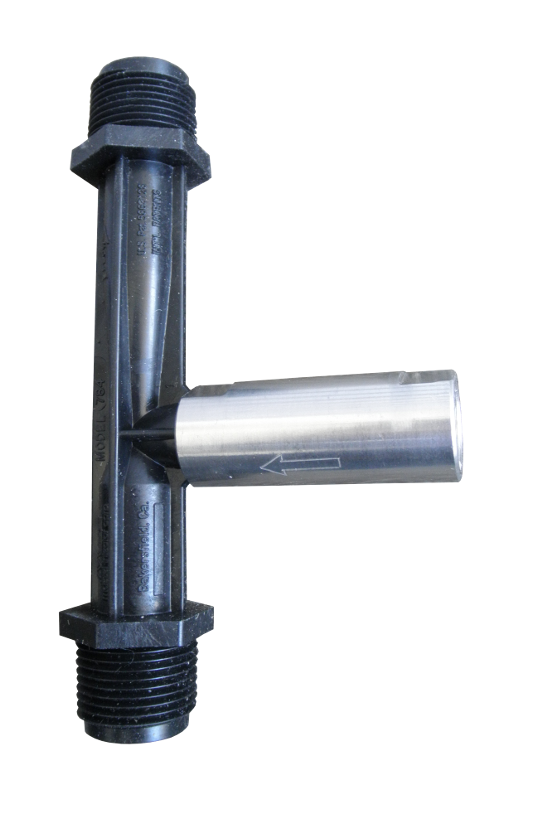 Mazzei Tech Notes:
Tech Note - Injector Troubleshooting Guide
Tech Note - Injctor ozone to water mixing
Tech Note - Correction factor for gas flow when gas is under pressure
Tech Note - Injctor by-pass assembly
Tech Note - Supplemental check valves
Complete Mazzei Venturi Injector Performance Tables (all mazzei venturi's are in one table)
More Information

| | |
| --- | --- |
| Product Category | Venturi Injector |
| Manufacturer | Mazzei |
| Lead Time | on hand |
| Warranty | 1 Year |
| Country of Origin | USA |
| Call For Price | No |
We found other products you might like!