OG-20 Oxygen Concentrator will take ambient air and concentrate the oxygen already present with a compact turnkey device.
The OG-20 is completely self-contained in a great looking powdercoated enclosure. It produces up to 20 standard cubic feet per hour (SCFH)/ 10 liters per minute (LPM) at up to 20 PSI, with oxygen purities up to 95%. The OG-20 built for 24 hour operation. The total industrial strength and quality of the OG-20 will provide the end-user with years of dependable, reliable, and virtually maintenance-free operation.

Durable
The OG-20 is built on a powder coated steel frame/chassis. Its internal air compressor, aluminum sieve beds with state-of-the-art molecular sieve material, filtration and flow of control systems are designed for years of continuous and reliable service. Each OG-20 goes through rigorous quality control testing procedures. Weighing only 80 lb (36 kg) the OG-20 is available in 115 VAC/60 HZ, 230 VAC/50 HZ and 230 VAC/60 HZ models for use worldwide!
Safe
The OG-20 is being used more and more as an alternative to using high pressure, dangerous, and costly cylinder/liquid oxygen. Bottom line . . . saving the end user significant dollars on their oxygen costs. The OG-20's built-in adjustable regulator allows you to set the oxygen delivery pressure according to your requirements. The 0.3 hp oilless piston air compressor maintains an internal pressure of less than 32 psi and delivers an optimal flow of oxygen at up to 20 PSIG.
Economical
Oxygen is free! Eliminate the unnecessary costs of transportation, storage, and oxygen cylinder/liquid rental. The OG-20 uses less than 0.7 kW of kilowatt electricity to deliver up to 20 SCFH of oxygen.
OG-20 Modifications/Options Available:
230 VAC/50/60 Hz Model
Reduce Noise Option
Extra Inlet Air Filter
Set of Anti-vibration Feet (4)
Set of Casters (4)
Pressure Switch and Relief Valve (psi deviation)
Bacteria Filter (Installed)
Do you want to use an oxygen concentrator to supply your new hard shell hyperbaric chamber, but can't seem to keep the flow up when the pressure increases? The standard 10 LPM oxygen concentrator may be rated to produce up to 20 psi, but when used to supply oxygen to hard shell hyperbaric chambers, the flow dwindles and will stop before getting there. On top of the pressure within the chamber, the concentrator needs to overcome check valves as well, and there just is not enough pressure available. A properly sized boost compressor can solve this problem and allow any oxygen concentrators you have available to provide the pressure you need. This boost compressor is a good option if you have a number of concentrators that are not doing the job of getting oxygen into your chamber. The O2 Boost comes with DISS fittings that are used with supplying hyperbaric chambers.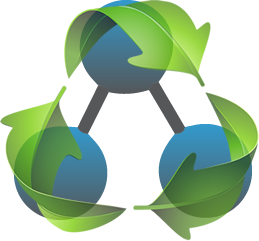 Contact us for more details on each option
Simple to Use and Maintain:
With a lighted on/off switch, integrated control panel, digital hours meter, custom flow gauges and controls, the OG-20 is truly user-friendly. Just plug it in, place the on/off switch in the "on" position, and set your oxygen delivery flow and pressure. The molecular sieve/zeolite (which separates the oxygen from nitrogen) is regenerative, and should not need to be replaced for the life of the unit under normal operating conditions.
Replacement Parts:
Replacement parts can be found on HERE.

OG-20 Inlet Air Filter Change:
OG-20 Sieve Bed Replacement:
Downloads:
More Information
Manufacturer
OGSI
Call For Price
No
Listing Description
20 SCFH O2 @ 20 PSI
Oxygen Production
20 SCFH
Internal Compressor
Yes
O2 Delivery PSI
20 PSI
Nominal Gas Flow Rate
20 SCFH
Operating Pressure
1-20 PSI
Max Pressure
20 PSI
Gas Connections
1/8" Female NPT connection (barbed fitting is supplied)
Dimensions (LxWxH)
17" x 10" x 28" tall
43 x 26 x 71 cm
Operational RH Range
0-85% humidity
Operational Temperature Range
35 - 95-deg F
Power Requirements
120 VAC, 60 Hz, 1-phase, 6amp (220 VAC optional)
Lead Time
1-week
Warranty
1 Year
Country of Origin
USA
Description
Turnkey unit with built-in compressor