New Product! Destroy ozone safely in ambient air with the CDA-250 catalytic ozone scrubber.
Catalytic ozone scrubber destroys ozone in ambient air at an air flow-rate of 250 CFM. Built-in fans flow air past catalyst material designed to revert ozone safely back to oxygen.90% efficient at 250 CFM air flow-rate.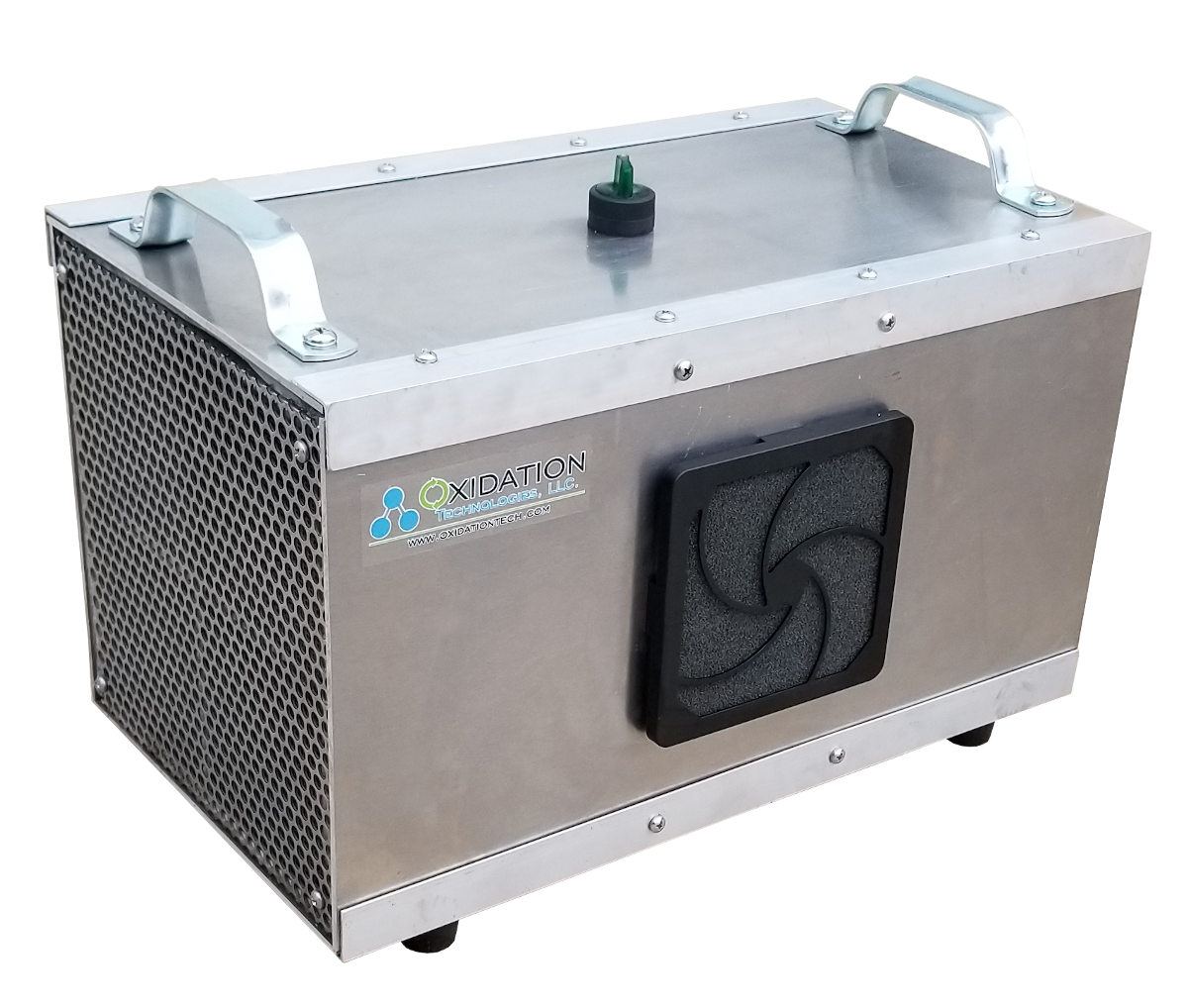 Features:
250 CFM airflow rate from internal fans
Catalytic material is used for long-life
>90% ozone destruction efficiency at high ozone levels
The catalyst material is replaceable
Magnetic levitation fans are used for longevity
No steel ball bearings or other oxidizable metal parts are used
Destruct catalyst is at the inlet, electrical components and fans are exposed to lower levels of azone only.
Fans operate on 24 VDC for safety
External UL listed 24 VDC power supply provided to power from 120 or 220 VAC power.
Handles provided for easy transport or carrying
Plastic feet mounted to the bottom provide firm footing on the floor or bench.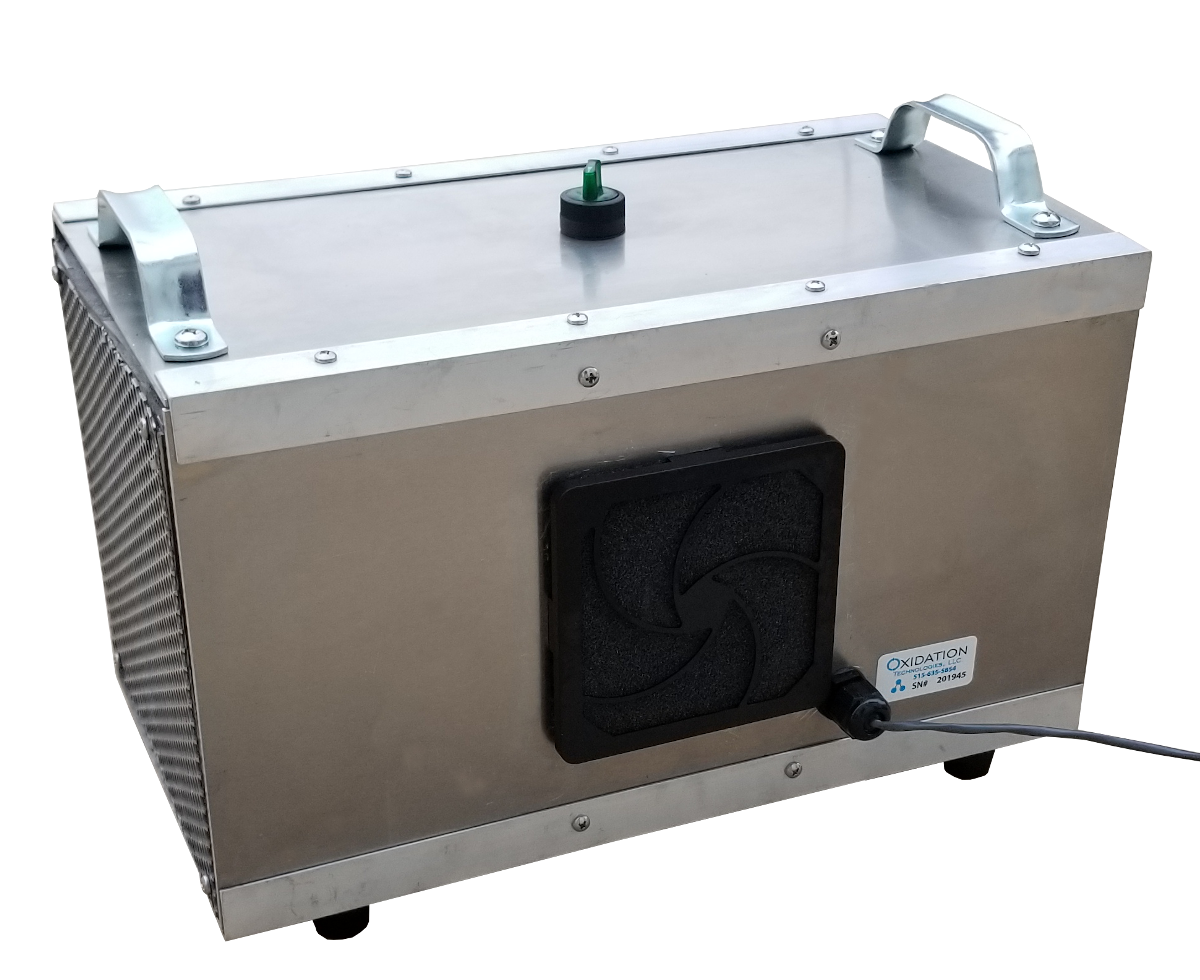 For information on more ozone scrubbers see link below:
https://www.oxidationtech.com/products/accessories/ozone-destruct.html