For your short term ozone detection needs we now offer the C16 PortaSens Handheld ozone monitor for rent.  We offer this monitor with the 0-2 ppm sensor or the higher range 0-20 ppm sensor.  For special situations the ppb range sensor is also available.
The C16 is a great monitor for ozone leak detection.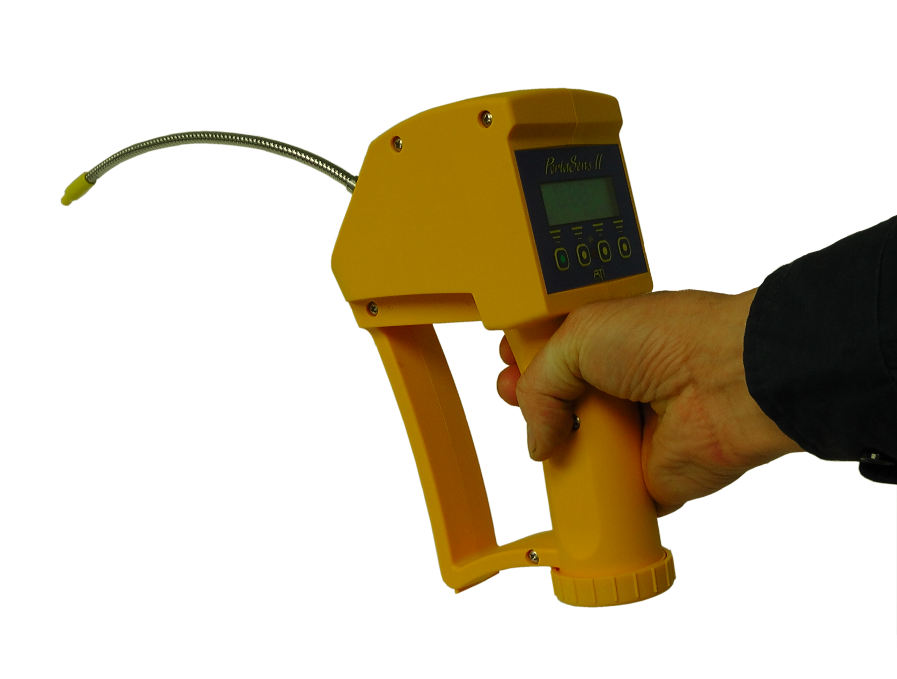 Due to the fast ozone response and integrated sample pump the C16 will react to leaks quickly.  The long sample tube allows use in tight places and in the backside of equipment.
The C16 can also log ozone levels in an area for safety or for R&D projects.  See main page for datalogging info
The screenshot below shows the datalogging set-up of the C16.  A very simple interface is used to set-up your data logging software and downoald.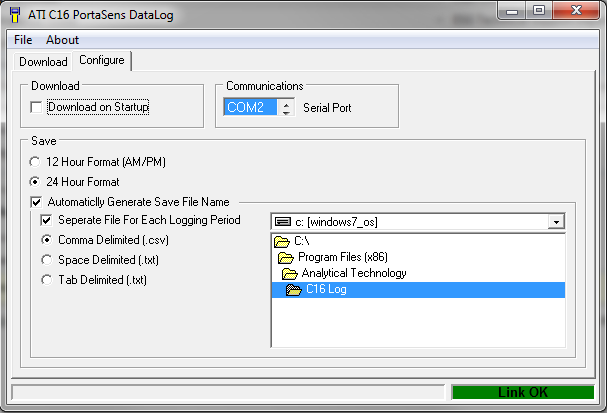 Data is logged with C16 and downloaded.  All data is exported to a CSV file that can be graphed or shown as a table with common spreadsheet software on your computer.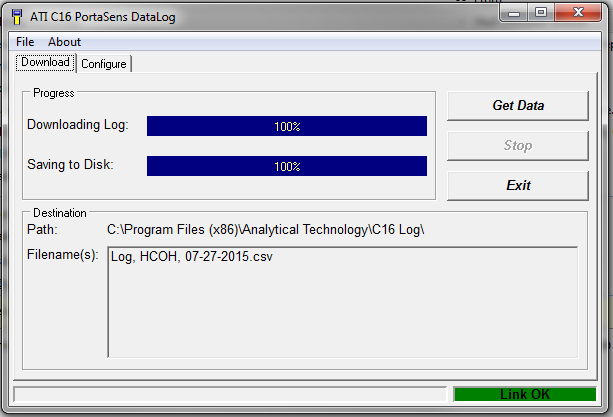 To rent the C16 call or follow this link.  We also offer other ozone equipment for rent for all your short term or pilot test needs, click here to see full list.