We just started a new pilot test using our ozone pilot test trailer.  In this application, ozone is in use to remove 1,4-Dioxane and other VOC's from groundwater using in-situ remediation.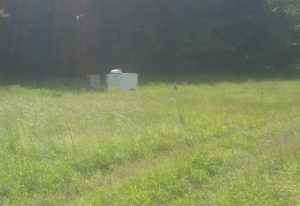 This site was contaminated from a legacy chemical plant that has long since been removed.  Site clean-up had been attempted with various other technologies over the years with success on other contaminates, but hard to break down VOC's remain at this site.  Ozone was chosen as a technology for the final phase of remediation on the path to final site closure.
Our ozone pilot trailer has the ability to produce 80 g/hr of ozone from oxygen and push ozone to groundwater wells at pressures up to 50 PSI.  The trailer can be controlled and operated remotely via a telemetry system that allows full remote control and visual indication of system operation.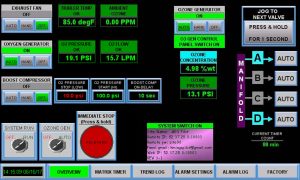 Should you have a need for a portable and automated ozone system please let us know.   This pilot test is currently located on the east coast and is in operation in New York State.  The features of this system are outlined below:
80 g/hr ozone generator
40 SCFH oxygen production
Ozone manifold with 4 individually controlled outputs
Mass flow meter to indicate Oxygen flow real-time
Ozone analyzer to measure ozone concentration real-time
Ambient ozone leak sensor
Full telemetry system
Boost compressor to provide up to 50 PSI ozone delivery pressure
Oxygen pressure sensor
Ozone pressure sensor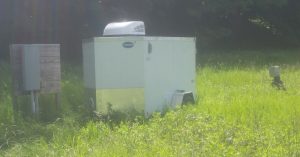 Trailer only requires electrical power for operation.  Either 120 VAC or 220 VAC power can be used for the operation to ensure flexibility for your application.