EcoSensors C-21 VOC Sensor is a versatile and easy to to use VOC detector. Handheld with integrated battery or wall mount with audible alarm Internal relays and voltage output to use for control or data logging.
The model C‑21 is a solid‑state gas monitor capable of sensing a variety of gases and vapors. The ones it is generally sensitive to are called VOCS (volatile organic compounds), and the most common application of the C‑21 is for solvent vapors. Common examples are paint thinners, dry cleaning fluids, cleaning solvents, and gasoline vapors. The instrument does not respond to carbon dioxide or radon, and has only a weak response to carbon monoxide. The C‑21 is self‑contained except for its AC adapter power module. The instrument also has an audio alarm and has outputs to external alarms, data loggers, calibration equipment, etc.
Benefits:
-Constantly monitors your work environment
-Detects leaks and poor air quality before they are a health hazard
-Alarms below OSHA TLV for most common solvent-based VOCs
-No installation. Easily used and understood by non-technical personnel
-Virtually no maintenance
Features:
-Integrated battery allows for portable use
-Internal audible alarm
-Internal control relays - user settable
-Highly sensitive to solvent vapors and other VOCs. Bright green-yellow-red display clearly shows hazard level of gas or vapor.
-Detects down to OSHA, EPA, and other regulatory-mandated levels...typically at low ppm concentrations.
-Has built-in rechargeable battery for portable use in tracking
-Rugged construction with many safety features
-Virtually no maintenance
What comes with the C-21:
-C-21 VOC Monitor
-AC Adapter
-Magnetic strip for mounting to metal surfaces easily
-User Manual
-Calibration Certificate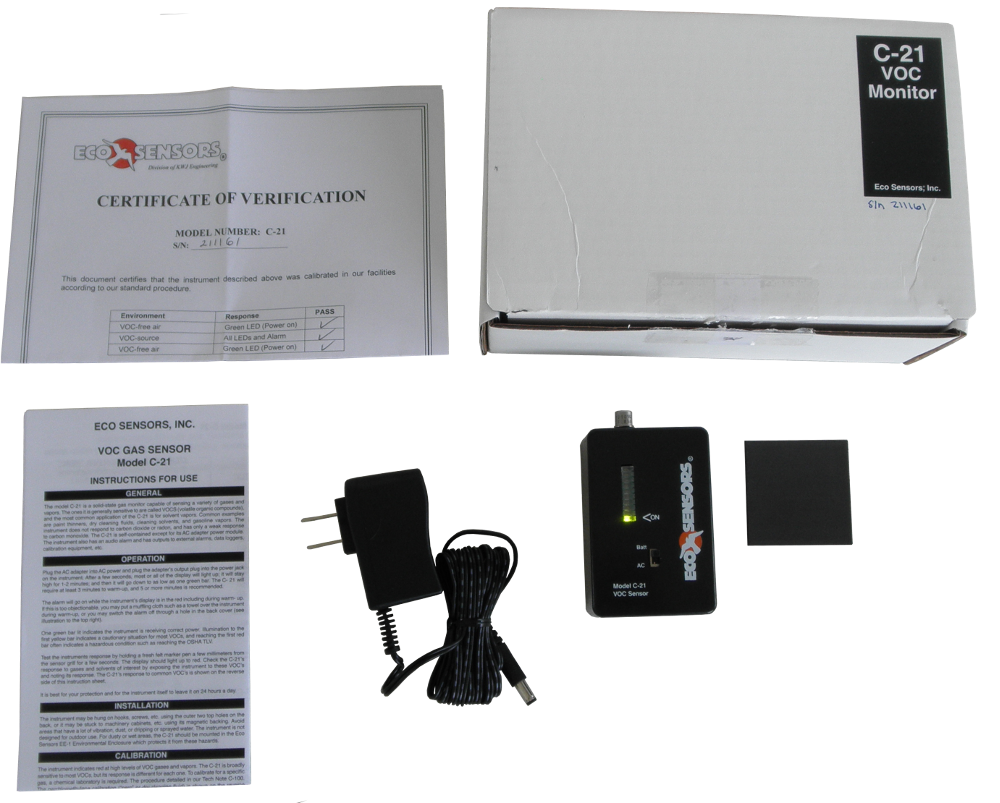 Typical Detection Levels of C-21:
The C-21 will detect different levels of VOC's differently, below is a summary chart showing some of the VOC detection limits
VOC Gasses


Lower

Detection Limit


Upper

Detection Range


Alarm (first red bar)

TLV *

Acetone

4-5 ppm

30 ppm

20-25 ppm

750 ppm

Benzene

5-10 ppm

60 ppm

25-50 ppm

10 ppm

Diacetone Alcohol

5-10 ppm

60 ppm

25-50 ppm

50 ppm

Formaldehyde

1-5 ppm

30 ppm

15-25 ppm

0.1 ppm

Methylene Chloride

8-10 ppm

60 ppm

40-50 ppm

50 ppm

Perchloroethylene

5 ppm

60 ppm

50 ppm

50 ppm

Toluene

3-5 ppm

30 ppm

15-25 ppm

50 ppm

Trichloroethylene

10-20 ppm

150 ppm

50-100 ppm

50 ppm
* Threshold Limit Value (TLV). Average estimate of government industrial hygienists for repeated worker exposure.
C-21 as a relay controller:
The C-21 VOC sensor can be used as a controller for external alarms, vent fans, or other devices. An integrated relay rated for up to 30 Volts at 130 mA will change states at the alarm level set by the customer. Dip switches in the rear of the device can be set to change the alarm state based on specific application needs. Also, dip switches will allow audible alarm to be turned ON or OFF. See image below for visual reference of rear of the C-21.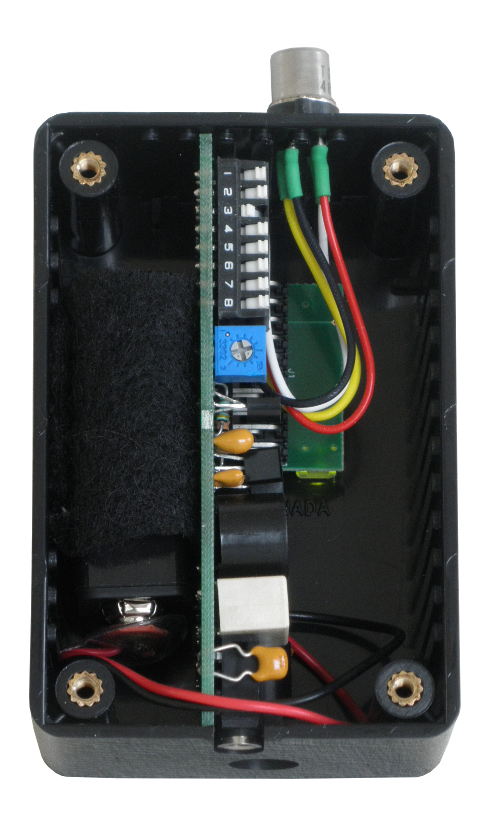 Also shown is the replaceable battery in the C-21. A simple plug in and to battery is included for replacement if it ever becomes necessary.
Data Logging:
Data logging with the C-21 VOC Sensor is possible with an external data logger such as the DL-4C or DL-4V. Using the 0-2 vdc output signal from the C-21 the DL-4C or DL-4V can log and save gas measurements.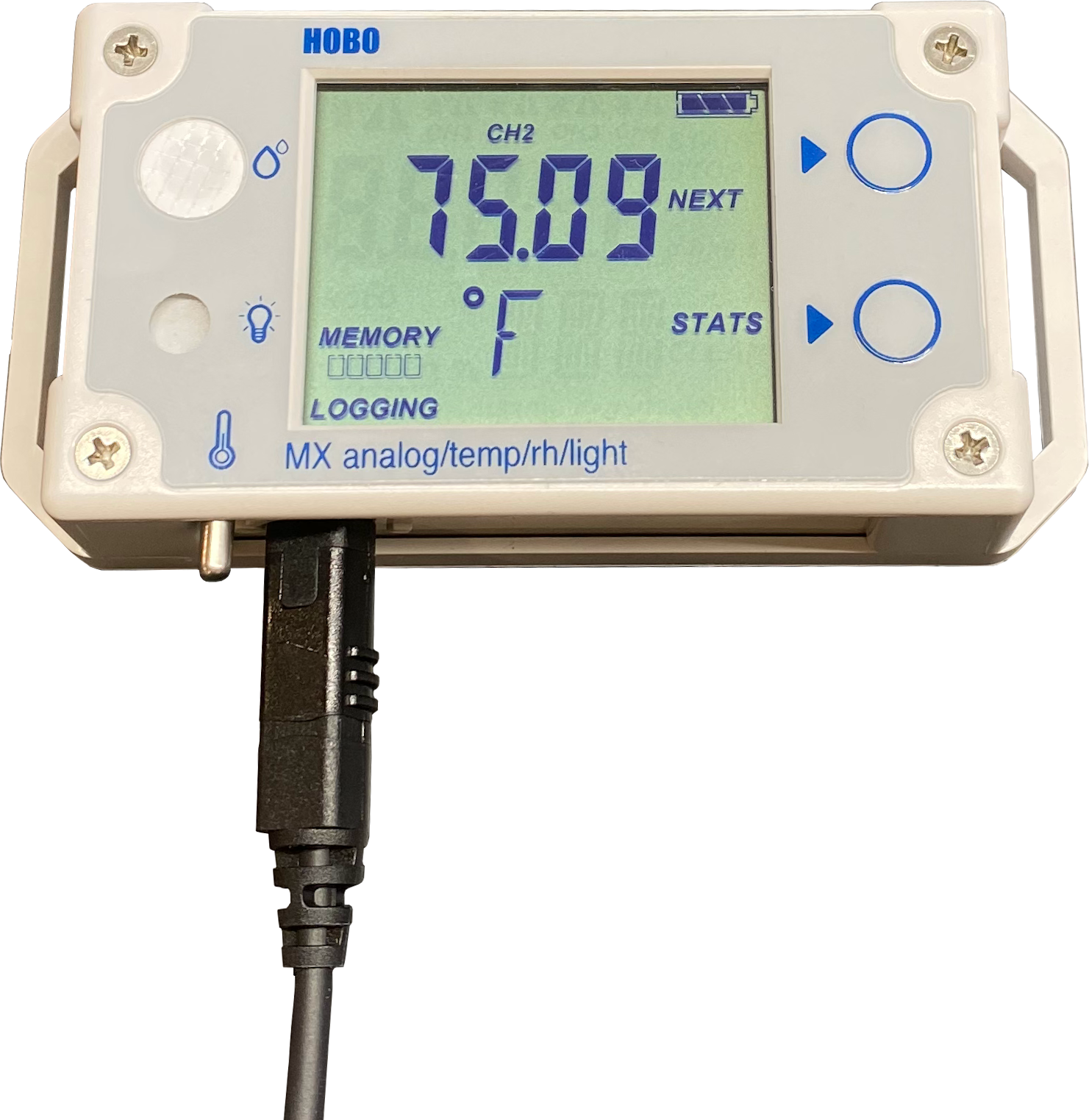 Manual:
https://www.ecosensors.com/c21.pdf


Links to Tech tips and Info:
C-21 VOC Sensor Set-Point Adjustment
C-21 VOC Sensor Application in Dry Cleaning
C-21 VOC Sensor Responsiveness to specific VOC's
C-21 VOC Sensor Calibration Instructions
C-21 VOC Sensor user notes and considerations
C-21 VOC detection ranges measured by C-21sensor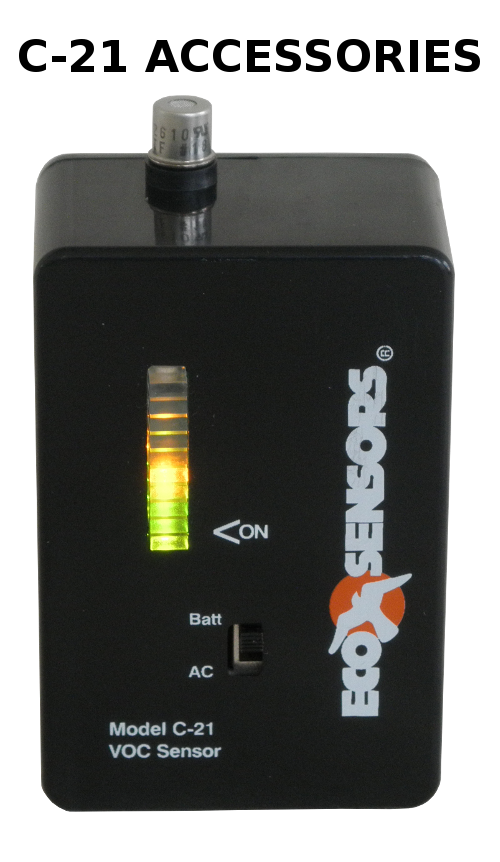 Intro video on the C-21 VOC Monitor
More Information
Manufacturer
Eco Sensors
Quickbooks Stock Level
1.000000
Call For Price
No
Gas
VOC
Resolution
Green = normal. Yellow = caution. Red = danger.
Response Time
Within a few seconds of the VOC gas reaching the sensor
Sensor type
HMOS (heated metal oxide semiconductor) sensor
Sampling Method
Diffusion
Operation Modes
Battery, and AC Power
Operational Temperature Range
32-105 F
Operational RH Range
15-85% RH, non-condensing
Power Requirements
Self-contained NiCad or NiMH. Approximately 2 hour capacity. Recharged by AC adapter overnight.
Size
85 × 35 × 60 mm (3.25 × 1.375 × 2.375 in)
Field Replaceable Battery
No
Warranty
1 Year
Audible Alarm
Yes
Calibration
Annually
Sensor Life
2 Years
Range
Full scale = 50-100 ppm for most solvent based VOCs
Unit Features

-Constantly Monitor Work Environment

-Early Leak Detection

-Extreme Ease of Use

-Virtually No Maintenance

Sensor Range

VOC Level Dependent
We found other products you might like!