Ozone Puffer Test Gas Generator
Bump test your ozone monitor with the ozone puffer.  Creates ozone gas to expose to your ozone sensor safely and quickly to use as a bump tester for your ozone monitor.
Ozone monitors should be bump tested periodically between calibrations to ensure a positive response to ozone gas and verify that your ozone monitor will respond to ozone when it should.
The Puffer is a portable instrument that can be used to produce a small amount of sample gas on site to verify the operability of the your gas monitor. The puffer contains a small ozone gas generator and then a simple hand pump is used use to move the gas through the tube to deliver ozone gas to the gas monitor that you need to test.
How To Use:
1. Push the activation switch and hold until the % life indicator flashes 3 times.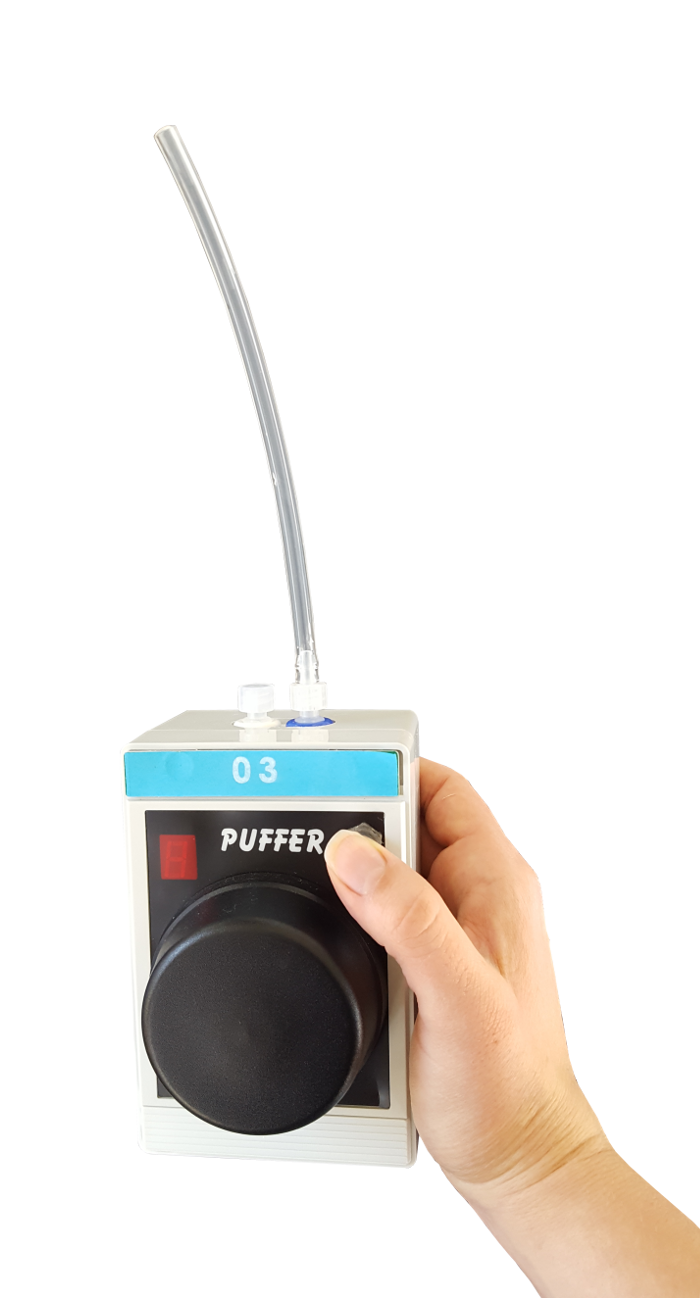 2. Release the switch and wait until the indicator stops flashing (about 45 seconds).
3. Once it stops flashing, the sample gas is ready to be idspensed.
4. Either:
a. push the black rubber bladder on the front of the unit to propel the gas through the tube towards the sensor that needs to be tested.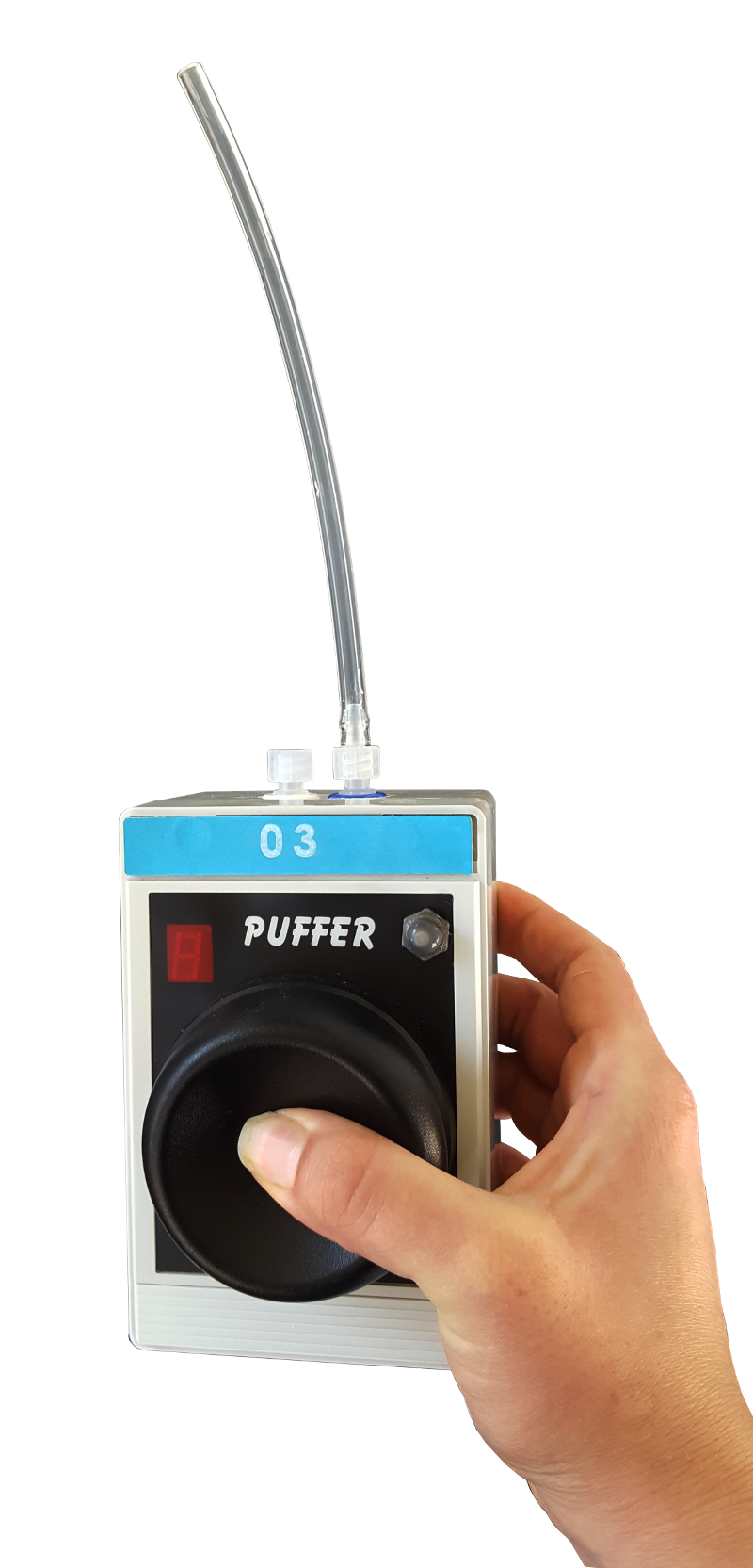 OR
b. For monitors with internal pump, the plug next to the outlet tube can be removed (see image below) and connect the sample wand to the exposed port. The black rubber bladder does NOT need to be pushed. The gas detector's pump will draw air from the puffer.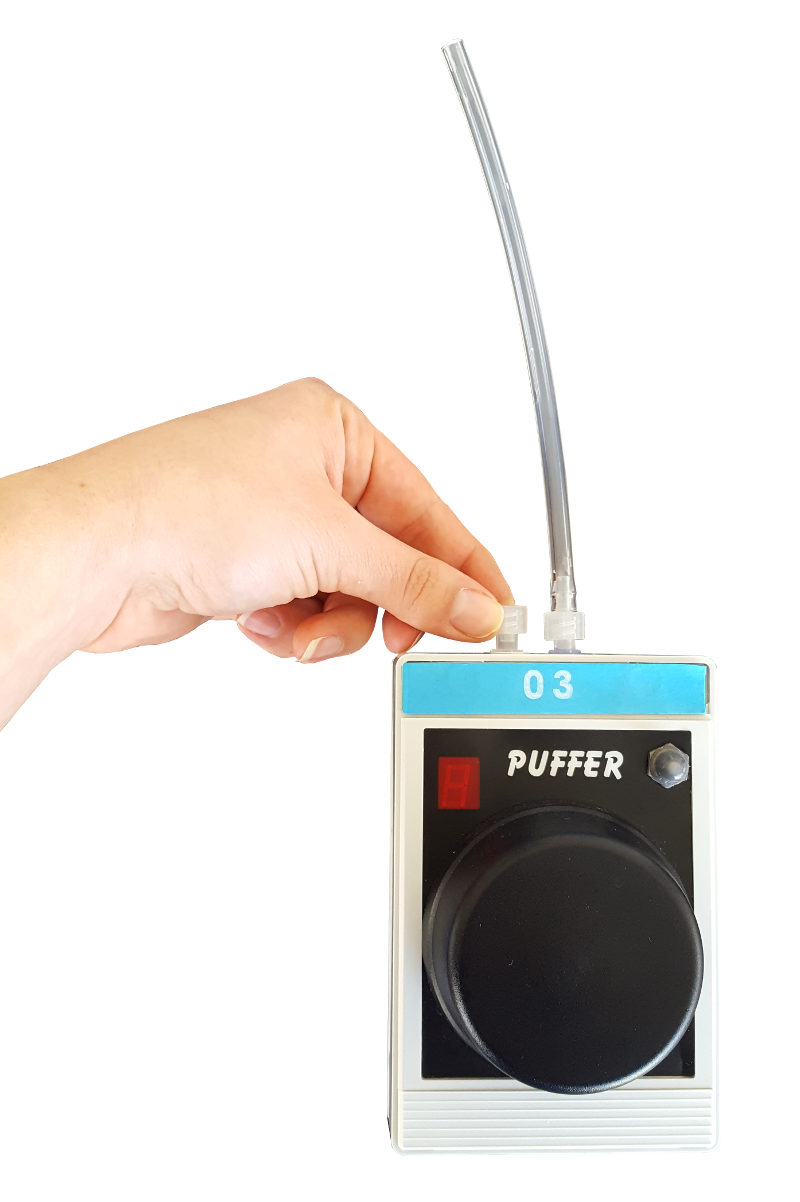 The ozone puffer is safe to use and produces a very small amount of ozone to expose your sensor to. This eliminates the need for carrying dangerous calibration gasses to your sensor or removing your sensor from service to be tested off-site.
Video showing the functions of the Ozone Puffer:
Downloadable Content:
More Information
Manufacturer
ATI
Quickbooks Stock Level
2.000000
Call For Price
No
Unit Features

- Bump Tester for Ozone

- Simple Pump

Warranty
1 Year
Monitor Type
B12, C16, D12, D12-IR, F12, S-200, S-300, S-500
We found other products you might like!