Medium/High range precision UV Ozone Analyzer. Versatile analyzer has a range 0-10,000 ppm, with resolution of 0.1 ppm resolution allows for medium range ozone measurement up to 10,000 ppm. This analyzer can also read in ozone in % by volume up to 1% ozone by volume.
The UV-106-MH is a medium/high range ozone analyzer featuring ozone measurements up to 10,000 ppm with low range measurement of ozone down to 0.1 ppm.
Bench mount ozone analyzer is compact and easy to use. The UV-106-MH can be purchased in either the bench mount or NEMA enclosure.
Integrated sample pump will pull a sample of ozone from your process or location into the analyzer and measure ozone in that gas stream. A UV lamp and receptor are used to determine the quantity of ozone in gas by determining the rate of ozone absorption by the UV lamp. This method of ozone detection will offer accurate detection of ozone at levels up to 10,000 without compromising low range detection below 1 ppm, while eliminating most cross-sensitivity from other gasses.
Features:
- Measurement based on UV absorption
- 0-10,000 PPM by volume measurements
- 0.1 PPM resolution
- Low power consumption; can be battery operated
- Internal data logger with real time clock
- On-board microprocessor with interactive menus includes data averaging options of 10 s, 1 m, 5 m and 1 hr
- USB and RS-232 output of time/date, O3 concentration, internal temperature and pressure
- Analog output (0-2.5 V and 4-20 mA) of ozone concentration in user selected units
- Two level relay for control purposes (e.g., control of ozone source or turn warning light on and off)
The Model UV-106 was designed as an "Ozone Analyzer on a board" in which nearly all of the components are mounted directly to the printed circuit board. Therefore, the UV-106 can be purchased without an enclosure for OEM applications.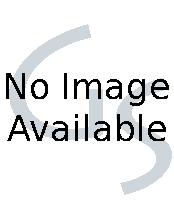 For applications where a wall mount analyzer, or rugged enclosure for harsh environments are a better fit, the NEMA enclosure can be used for the UV-106-MH Ozone Analyzer.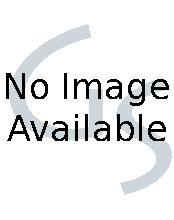 More Information
Manufacturer
2B Technologies
Call For Price
No
Gas
Ozone (O3)
Resolution
0.1 ppm
Response Time
10 seconds
Sensor type
UV Analzyer
Sampling Method
Fan
Alarms
Relays
Power Requirements
12 VDC with supplied adapter
Size
95 × 210 × 216 mm (3.75 × 8.25 × 8.50 in)
Field Replaceable Battery
No
Warranty
1 Year
Audible Alarm
No
Calibration
Annually
Range
0-10,000 ppm
Sensor Features

- Standard Configuration

- Includes datalogging with software

- Low power consumption; can be battery operated

- Two level relay for control purposes

- Long-life pump (15,000 hr)

Sensor Range

0-10,000 ppm (O3)
We found other products you might like!