Oxidation Tech now has ambient air ozone generators available for rent. These ozone generators can be used for odor removal, mold spore elimination, disinfection, etc. We will ship this ozone generator directly to you via UPS, Fed-Ex, or USPS. When finished, ship it back in the original box. Weekly or Monthly rentals are available.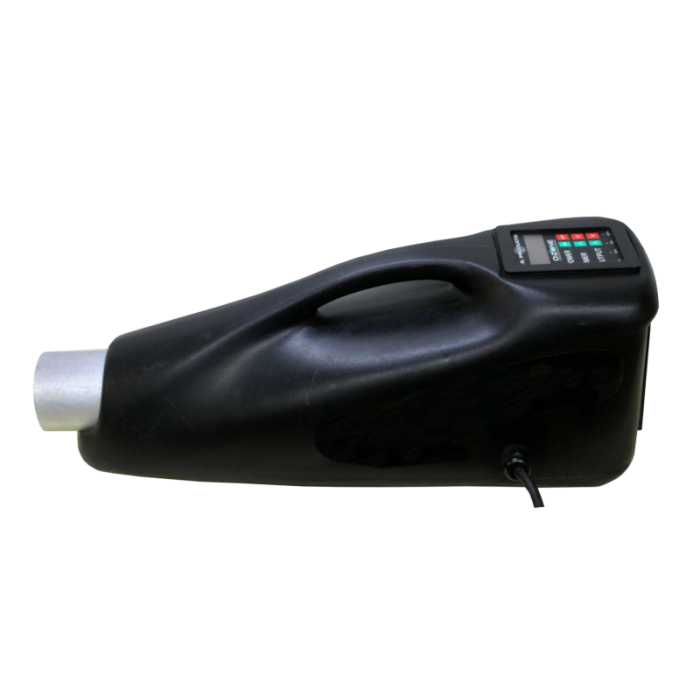 This ozone generator produces 2.5 g/hr of ozone and has an internal fan to adequately move ozone throughout the space very efficiently. Compact, easy to use ozone generator that can be rented by the week or month.  Great for sanitizing and removing odors and disinfection.
Rental Terms:
Pre-payment required for all rentals – payment can be made via credit card online
Rental period is for term paid for, shipping time to and from customers location is not included in rental term and is not billed
Shipping both to and from the customer is paid by the customer – Ground shipping is okay
Equipment guaranteed to arrive in working order, any damage to equipment will be billed to customer
Rental term can be extended at any time during the rental
Discounts for longer term rentals apply, arrangements must be made up front
Key Features:
2.5 grams/hr ozone production (2,500 mg/hr)
30 hour programmable timer with ability to adjust the ozone output level
Power supply overload protection
8 foot cord (16/3 gauge)
Effective for areas up to 40,000 cubic feet
High-density ceramic and stainless steel electrodes corona system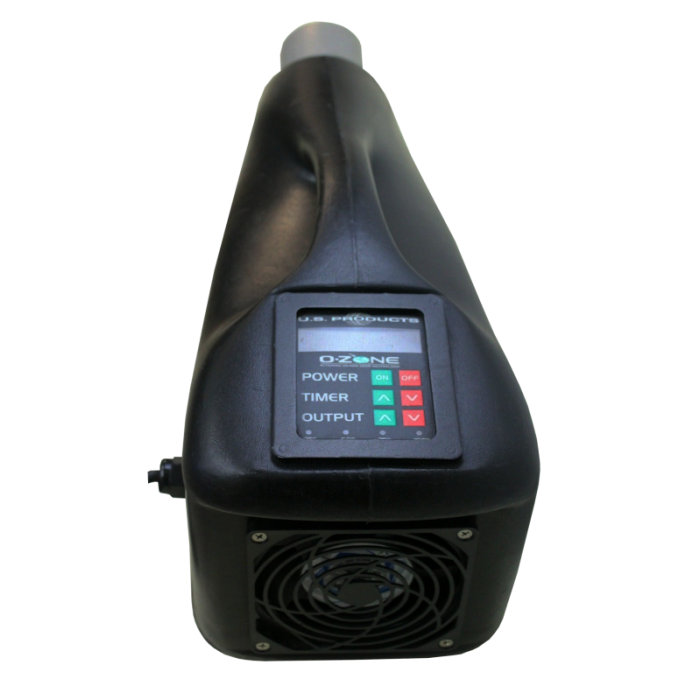 Common Applications:
Fire restoration
Removal of mold, mildew, and other odors
Deodorizes hotel/motel rooms, school rooms, offices
Deodorizing cars, buses, boats
Operation:
1. Make certain all people, pets, and plants are out of area. Close all windows and doors.
2. Place the Ambient Ozone Generator on a shelf or tabletop as high as possible in the area to be treated.
3. Plug the power cord into a grounded, 3-prong outlet.
4. Set the timer to the desired length of time. Momentarily pressing the UP timer button for one second
will increase the time setting by one minute at a time. Hold the button for 1 -3 seconds to change
the time value by two minutes per second. Hold the button for longer than 3 seconds and the time
setting will change in 20 minutes increments. The maximum time setting is 29:59 hours. After
reaching the maximum time, the timer will wrap back to 00:00 and then continue increasing. When
the time is being decreased and reaches 00:00, it will wrap to 29:59 and continue decreasing.
5. Select the desired power level: 25%; 50%; 75% 100%. The Ambient Ozone Generator always defaults to 100%
when you plug it in. When the output level is set to 100%, the machine makes ozone continuously
until the timer runs out or the OFF button is pressed. At other power level settings, the machine will
produce ozone for the fraction of a minute the level is set at.
For example, if the output level is set to 75%, the machine will produce ozone for 75% (45 seconds) of each minute. At 50%, ozone is generated for 30 seconds of each minute, and at 25%, the ozone generation lasts for 15 seconds of
each minute. On any setting other than 100%, the ozone generator will be cycling the ozone ON and OFF.
6. Turn the unit on by pressing the ON button. Leave the area immediately.
7. When treatment is complete, ventilate the area completely until all smell of ozone is gone. Do NOT allow people, pets, or plants back into the area until all smell of ozone has dissipated.