Product Overview
The BH-90A is available in either 0-20 ppm or 0-1 ppm, with a resolution of 0.1 ppm. This customizability makes the BH-90A great for different applications, whether it is for industrial safety, or for personal use. The BH-90A performs quite similarly to the BH-90, the main thing that sets them apart is the password management options that the BH-90A offers. The password management ensures that there is no wrongful operation of the sensor. They also have a different build, the BH-90A is slightly larger than the BH-90, and has boxier design. The BH-90A also has a larger battery and a slightly longer lifespan after a full charge (a charging cord and port are included with an order of the BH-90A). The BH-90A has low and high alarms set at 5 ppm and 10 ppm, but these alarms are also customizable.
Main Features
-Adjustable low and high alarms
-Low battery indication
-Password management
-Water and Dust resistant housing
Ease of Use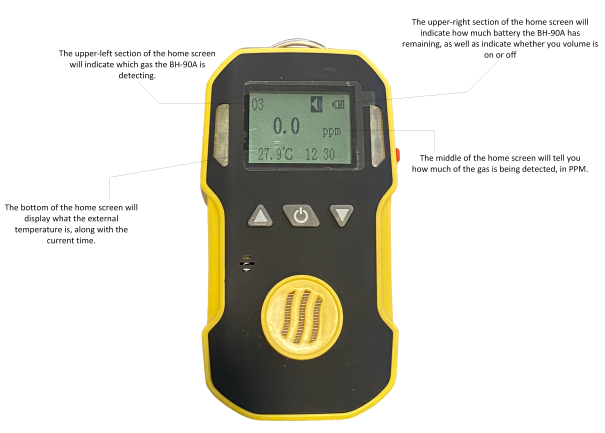 For more information, as well as purchasing options for the BH-90A, Please Click Here!
The manual for the BH-90A can be found here.