The C-30ZX Ozone Monitor is a great wall mount ozone detector for OSHA safety levels of ozone.  Ozone detection range of 0.02 - 0.14 ppm.  Includes an audible alarm, relay controller, and 0-2 VDC output for remote use.  Small, compact and easy to use, the C-30ZX is a great addition to any ozone system for ozone safety and control.
The C-30ZX ozone monitor is a fixed mount device with an integrated relay for control, and an audible alarm for safety. The monitor measures ozone from 0-0.14 ppm in 0.02 ppm increments. The relay and audible alarm are user settable at any level desired from 0-0.14 ppm in 0.02 ppm increments. The relay and alarm both trigger together at the user selected ozone set-point.
The relay on the C-30ZX can be used to turn off an ozone generator, or be used to trigger an external alarm or even a door interlock.
The audible alarm can be turned OFF with the switch on the front of the C-30ZX ozone monitor
A VDC output is also available to send ozone levels to a PLC or another device.
LED bars are used to indicate ozone levels on the C-30ZX rather than an LCD display. These LED bars are easy to see from a great distance and change from green to yellow to red as the ozone levels rise. See video at the bottom of this page for a demonstration of this and the fast response time of the C-30ZX.
Benefits:
-Constantly monitors your work environment; shows the ozone concentration by a multicolor graphical display, and alarms when there is a health hazard
-No installation typically required; easily understood by non-technical personnel
-Virtually no maintenance
Features:
-LED readout changes color as ozone level increases
-Audio alarm and output for data logger
-Connections for external equipment control
-For general monitoring and ozone control
-Many accessories available such as data loggers, calibrators, and protective enclosures with heaters and 4-20 mA outputs
Specifications:
-Range: .02-.14ppm of ozone (LED scale); .02-.30 ppm via external data readout
-Bargraph Display: Normally green; yellow at .05 ppm (caution); red at .1 ppm (danger)
-Response time: Within tenths of seconds of ozone reaching the sensor
-Measurement principle: HMOS (heated metal oxide semiconductor) sensor
-Size: 85 × 35 × 60 mm (3.25 × 1.375 × 2.375 in)
-Weight: 140 gr (5 oz)
-Power requirements: 12 VDC at 300 mA. AC adapters available worldwide.
-Outputs: LED bargraph, audio alarm, 0-3 V analog output such as for data loggers, and external alarm relay contacts; alarm actuation and relay contact closure at .1 ppm (standard) and is programmable.
-Calibration: Your C-30ZX should be calibrated annually. After sensor failure, the sensor should be replaced (Sensor Life: 2 Years)
C-30ZX As a relay controller:
The C-30ZX incorporates an internal relay for control or alarm of external devices. This relay changes state at the alarm point set by the user. This is the same point the audible alarm will alert. The setting for this relay and alarm are changed in the rear of the C-30ZX. See image below for dip switches and terminals that are easy to access and use.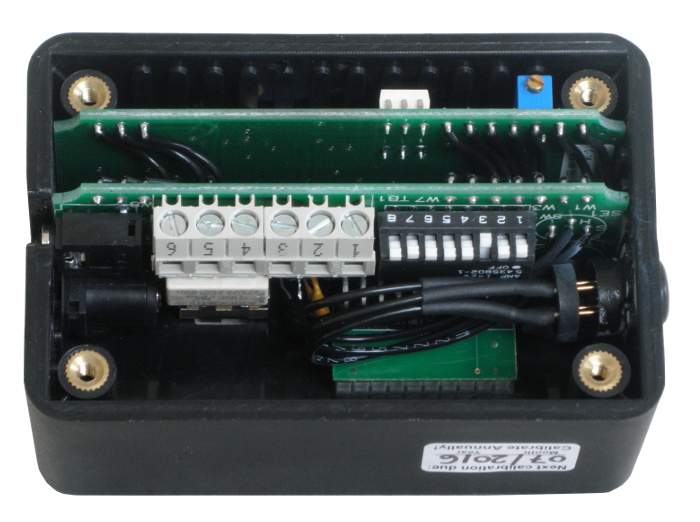 What comes with the C-30ZX:
-C-30ZX Monitor
-AC Adapter
-User Manual
-Calibration Certificate
-Wall bracket and magnetic strip for mounting attached to C-30ZX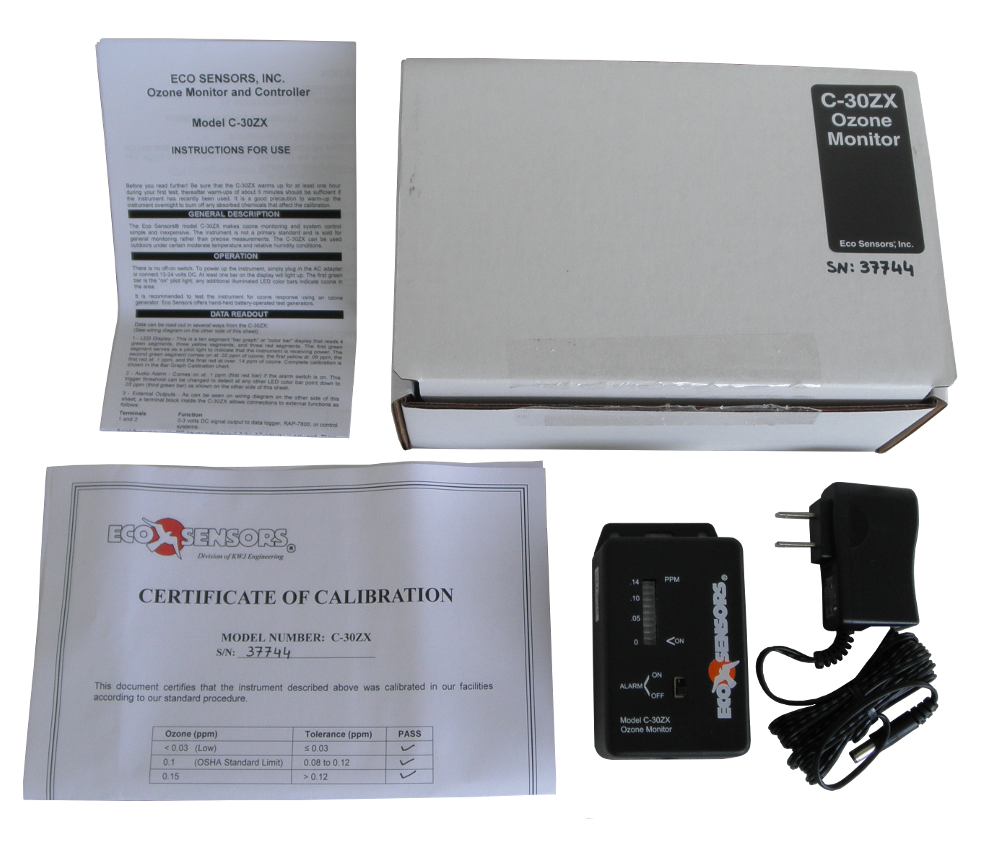 Data Logging:
Data logging with the C-30ZX VOC Sensor is possible with an external data logger such as the DL-3. Using the 0-2 vdc output signal from the C-30ZX the DL-3 can log and save gas measurements.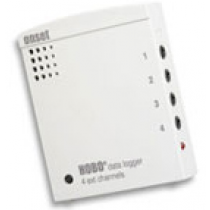 Wireless Monitoring & Data Logging Kit:
Use the Wireless Monitoring & Data logging Kit with your fixed mount monitor to connect it to the internet allowing access from anywhere. Receive Instant notifications with free text and email alerts. This is a great addition for your fixed mount gas detector.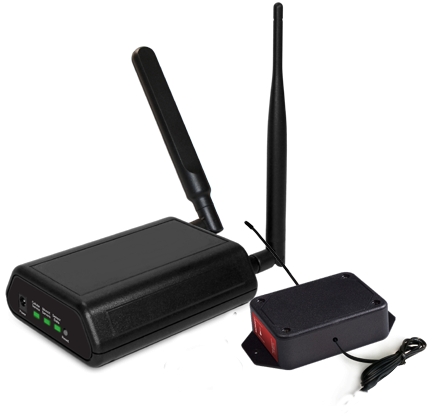 Downloads:
Links:
-EcoSensors Calibration information
-C-30ZX Sensor Replacement Instructions
-General Calibration Information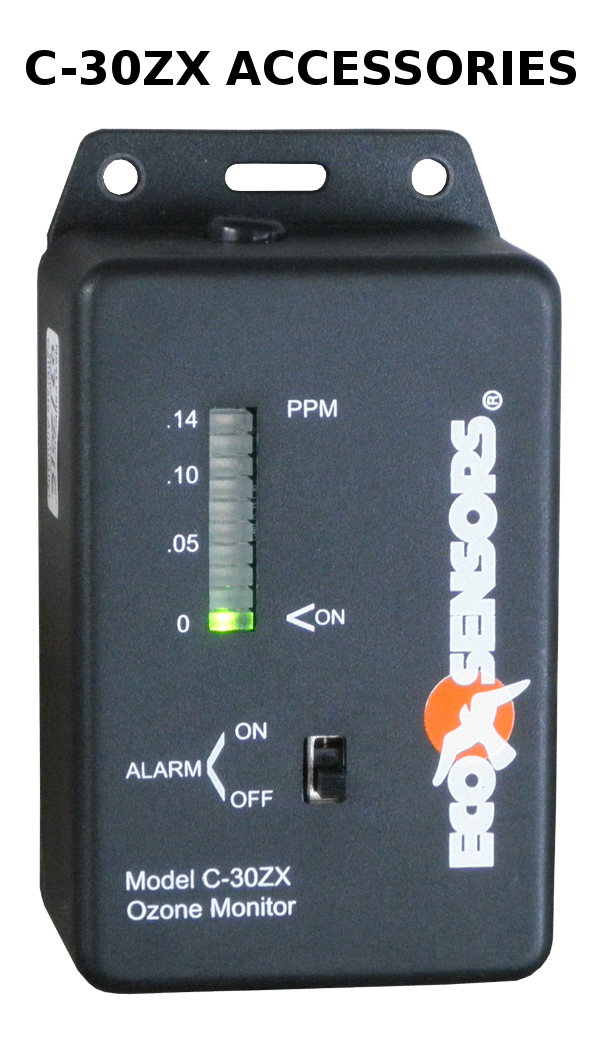 Introduction Video of the C-30ZX:
Video demonstrating the response time and function of the C-30ZX:
More Information
Manufacturer
Eco Sensors
Quickbooks Stock Level
12.000000
Quickbooks Stock Date Expected
2023-12-27 00:00:00
Call For Price
No
Gas
Ozone (O3)
Resolution
0.02 ppm
Integrated Relays
Yes
Response Time
3 seconds
Sensor type
Heated Metal Oxide (HMOS)
Sampling Method
Fan
Alarms
Yes
Operational Temperature Range
35 - 100 deg F
Operational RH Range
0 - 85% RH
Power Requirements
12 VDC with supplied adapter
Size
Size: 85 × 35 × 60 mm (3.25 × 1.375 × 2.375 in)
Field Replaceable Battery
No
Warranty
1 Year
Audible Alarm
Yes
Calibration
Annually
Sensor Life
2 Years
Range
0-0.14 ppm
Unit Features

-Low Cost

-Audible Alarm

-User Settable Relay

-0-2.5 VDC Output

Sensor Range

0-0.14 ppm

Sensor Range

0-0.14 ppm (O3)
We found other products you might like!