About Gas-Sensing.com
Our purpose is to provide quality gas monitoring products to satisfy all of your safety and control needs!
Who we are...
Gas-Sensing.com was originally founded by Mark Bosma and Joel Leusink, to fill the needs of customers that went beyond just ozone monitoring. This quickly turned into a larger vision, expanding to online sales and a wider audience.
What we sell...
Please feel free to browse our website, compare products, and contact us with any questions that you might have. Currently our product offerings include portable monitors, fixed-mount monitors, replacement sensors, accessories and more. Do you see something that is missing from our product line-up? Please let us know! We are continually looking for new brands and product lines to offer - or perhaps the item you need just hadn't made it onto the website yet.
Partnership...
Gas-Sensing.com is in partnership with Oxidation Technologies, LLC For information on ozone systems and ozone application information view thier webpage.
Where we are at...
Gas-Sensing.com is based out of Hull - a small, midwestern town in northwest Iowa. The small-town culture provides a community-oriented atmosphere and fosters a strong work ethic; two factors helpful in growing any business. Despite our small-town location, our vendors and customers are located around the globe.
Browse through our website or give us a call today - see if we can help with your gas-sensing needs!
Mark Bosma and Joel Leusink
Co-Founders
Manufacturers we Represent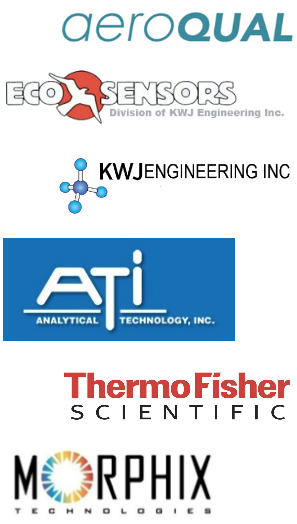 Our Partner Websites:
Oxidation Technologies, LLC. - provides ozone and AOP equipment, service, and consulting services.
Ozone Systems, Inc - Ozone systems and application engineering
Turnkey Solutions, inc. - Industrial Wastewater Treatment
Shortline Parts - Online source for agriculture shortline parts
Sensorfi - Wireless sensors and monitoring solutions
Just a simple test