The MAX-8 Oxygen Concentrator will produce 16.8 SCFH (8 LPM) oxygen with a purity of 90-93% (nominal) at pressures up to 15 PSI. Turnkey oxygen concentrator requires only ambient air and electrical power for operation.
Note: This unit comes with a standard electrical power of 120 VAC, 60 Hz standard. This will automatically be used if not stated otherwise in the eletrical power options below.
The MAX Series Oxygen Generators are perfect for industrial and commercial applications and delivers 90-93% purified O2. Max oxygen flow of 16.8 SCFH (8 LPM) at pressures up to 19 PSI.
Built in a lightweight turkey enclosure with an intetrated oil-less air compressor. Only ambient air and electrical power are required for operation. Produce oxygen at home and eliminate the oxygen cylinders forever!
The internal oil-less air compressor sits on 2 fans that help keep the operating temperature inside the box low. A filtered air intake on the front draws in fresh air for cooling while keeping dust and debris to a miniumum.
Features:
- Self-Contained turnkey unit
- Lighweight Aluminum Enclosure - Provides simple and easy access for maintenance. Individual panels are removed with Phillips head screws.
- Advanced Engineering
- Low O2 purity alert - Built-in oxygen purity meter measures oxygen purity in real-time. An audible alarm, and indicator light alert of oxygen purities below 80%.
- Moisture trap - A unique feature of the MAX-series oxygen concentrators is an internal moisture separator installed on the compressed air line after the oil-less air compressor. This feature is standard and available only on the MAX-series oxygen concentrators. This allows the sieve beds on the oxygen concentrator to last longer with lower long-term maintenance.
Maintenance:
Maintenance of the MAX-series oxygen concentrator is simple rare and cost effective. Expect a long-life of the MAX oxygen concentrator if simple maintenance is followed.
To see these parts and how they are replaced check out the video imbedded in this page below.
Inlet air filter- Attached to the oil-less air compressor to filter incoming air. This filter should be replaced as needed (when dirty). check monthly in dirty/dusty environments, check quarterly in normal clean environments.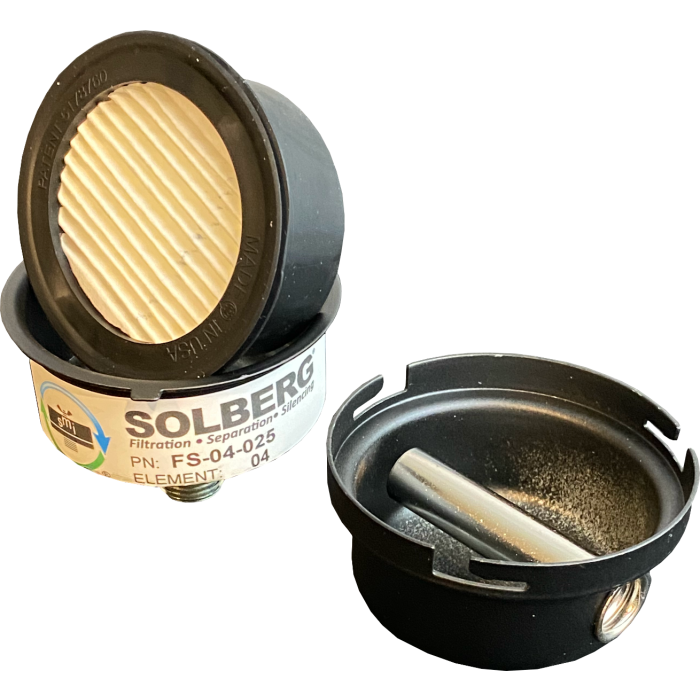 Sieve beds- House molecular sieve material that separates the oxygen from the nitrogen. This is replaceable as a full unit. This should be replaced every 2-years in normal environments.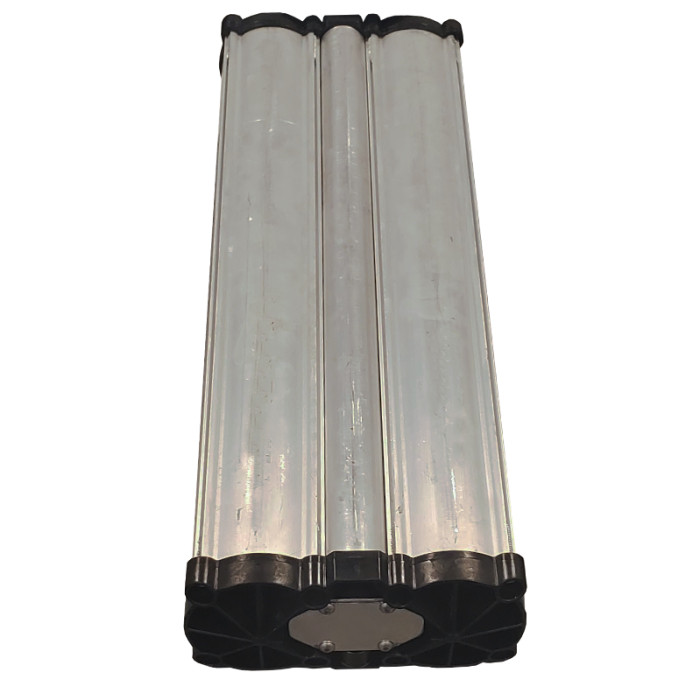 Air CompressorLow O2 purity alert - Built Should be rebuilt every 8,000 hours of use. This can be rebuilt with a rebuild kit we offer, or a complete replacement compressor can be purchased very cost effectively.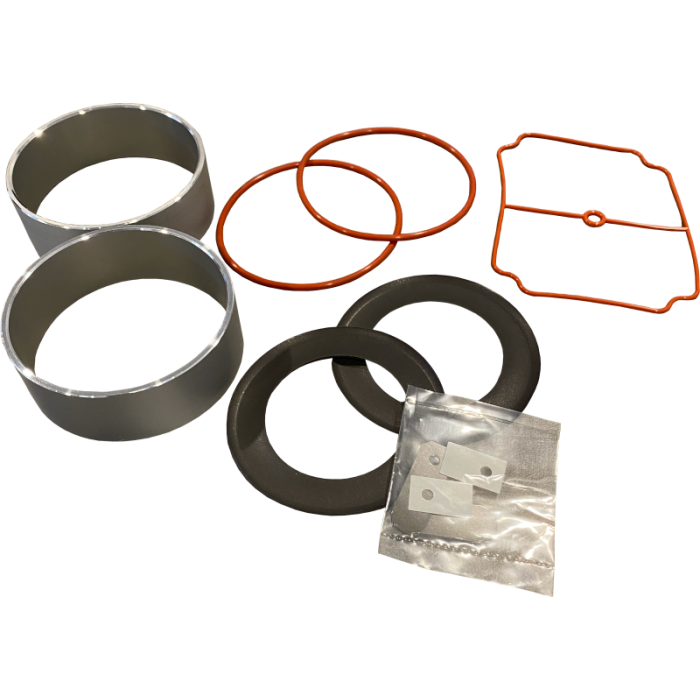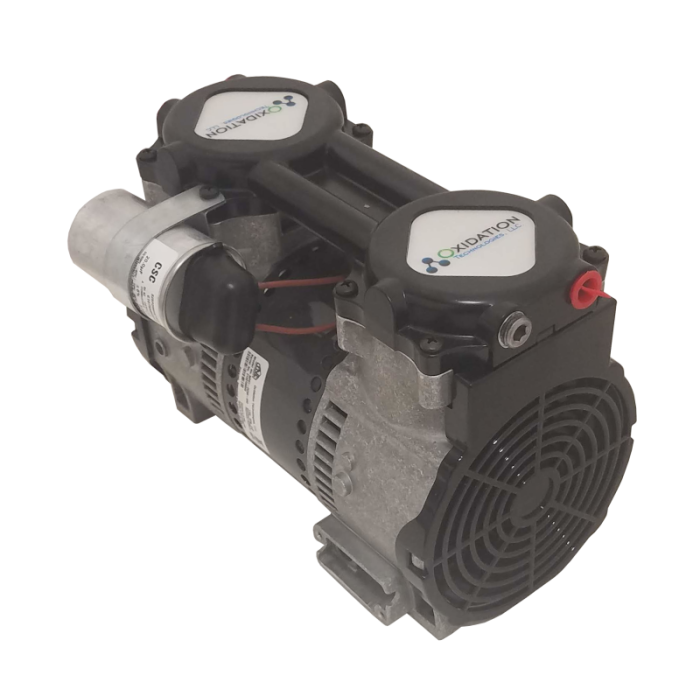 Product Characteristics:
Performance Data:

Product Flow

Oxygen Delivery Pressure

16.88 SCFH

15 PSI

Product Concentration

Up to 95%

Dimensions (WxDxH)

22.6 x 10.5 x 26.8 inches (57.4 x 26.7 x 68.1 cm)

Weight

62 lbs (28.13 kg)

Ambient Operating Conditions

Locate the oxygen concentrator system in a well-ventilated area that is protected from weather elements.

Temps should remain between 40°F (4°C) and 112°F (44°C)

Connections

The MAX-8 oxygen concentrator comes with a 1/4" barb outlet connection

Tubing

There is a 3/8" push-in connector on the unit for 3/8" OD tubing, however it also comes with an adapter so that 1/4" ID tubing can be used.
Typical Applications:
Manufacturing:
- Glass Work/Blowing
- Brazing/Sodering/Jewelry
- Thermal/Chemical Oxidation
Environmental:
- Ozone (Generator) Feed Gas

- Waste/Water Treatment
- Environmental Remediation
Additional:
- Fish Farming
- Aquaponics
- Hydroponics
Downloads:
More Information

| | |
| --- | --- |
| Manufacturer | Misc |
| Quickbooks Stock Level | 3.000000 |
| Call For Price | Yes |
| Listing Description | 16.88 SCFH @ 15 PSI |
| Dimensions (LxWxH) | 22.6 x 10.5 x 26.8 inches |
| Operational RH Range | NA |
| Operational Temperature Range | NA |
| Power Requirements | 120V/60 Hz or 230V/50Hz |
| Lead Time | In Stock |
| Warranty | 1 Year |
| Country of Origin | USA |
| Description | Turnkey unit with built-in compressor |
We found other products you might like!